Scotiabank's factory focus
The bank launches a Toronto tech hub to stay on the cutting edge in an increasingly digital category.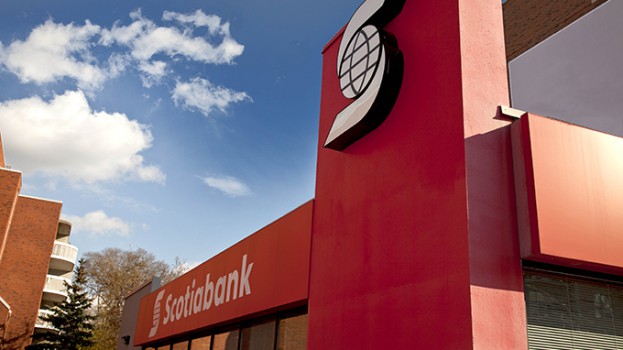 This story appears in the November 2015 issue of strategy.

Scotiabank is opening a new technology hub, dubbed the "Digital Factory," as the bank aims to improve its overall customer experience and compete with new innovations from competitors in the financial services industry.

The centre is set to be fully operational by the spring of 2016 in downtown Toronto. A new facility, separate from Scotiabank's existing office locations, will have capacity for about 350 new jobs, such as user experience designers, data scientists and advanced analytics specialists.

While the bank won't disclose its investment in the Digital Factory, it is "fairly significant," especially given the sheer number of jobs and that the bank has made having the latest technology available a priority, says Michael Zerbs, EVP and co-head of technology at Scotiabank.

The Digital Factory will be a place to address changing financial services tech, such as innovations in customer authentication (like biometrics). Previously, Scotiabank had created three of what it called "Rapid Labs," or groups working on new innovations for services, including a new mortgage application process being tested in select branches. Digital Factory is meant to take those developments to the next level – essentially having about 10 Rapid Labs operating at once.

"I think the overarching priority will remain the customer experience," Zerbs says. That includes working on improvements to anything from Scotiabank's mortgage business and credit cards to day-to-day banking needs.

Previously, the bank took a "waterfall approach," with the business side determining needs and the tech side responding to them with product development – a process that could have taken up to 18 months before consumer testing even began.

"What you'd find – and this is not Scotiabank-specific, it's really an industry problem – is that those large projects become heavy and inflexible fairly quickly and if you don't get the customer experience right the first time around, then it's going to be very time-consuming and costly to fix it," Zerbs says.

The Rapid Labs became a solution to that. With its mortgage onboarding solution, for example, customer testing revealed the team had missed some things that consumers thought were important. "We caught it really early and it cost us a week whereas in the traditional design approach, it would have cost us six to nine months," Zerbs says.

Priorities for the new lab are being set from the top, he says. Leadership from the Canadian bank operations, its capital markets business and the international team, along with senior leaders on the technology side (including Zerbs and the other EVP, co-head of technology Kyle McNamara), meet on a regular basis to discuss areas of customer experience that can be influenced most.

The lab opening comes as the financial services industry at large is stepping up its digital game. Back in April, CIBC launched its own innovation hub inside Toronto's MaRS Discovery District.

In September, TD partnered with mobile developer Flybits to improve its mobile banking experience. The bank has also partnered with PC Financial on the Ugo mobile wallet application (which allows for payments and loyalty reward collection and redemption). Meanwhile, new direct, digital-only players, like Desjardins Group's Zag Bank, have launched this year as well.

Scotiabank's own partnership with direct player Tangerine (which it acquired in 2012), is a differentiator for the big bank, since the Digital Factory will have people from both brands working on customer offerings.

"The ability to use Tangerine as a leading direct bank to test our new concepts and see consumer reaction at scale is something that's really important to us," Zerbs says.

For its part, Tangerine has already launched biometric authentication through Voice Banking and Touch ID for its mobile banking app, and it is now exploring facial recognition technology, according to Scotiabank.