DAOY Bronze: Rethink's crafty ideas
How the agency is helping clients future-proof their marketing in an increasingly digital era.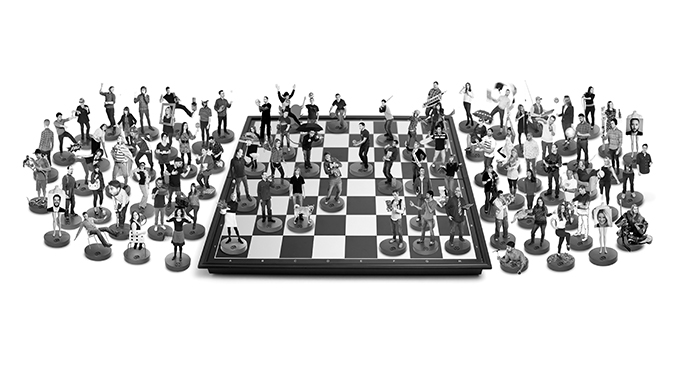 Rethinkers like crafts.
We're not taking about the crafts that need glue guns, papiér-mâché or glitter (though Rethinkers may enjoy that kind of hobby as well). Rather, we're talking about C.R.A.F.T.S., which stands for "clear, relevant, achievable, fresh, true and shareable," says partner and CD, Dré Labre. Rethink staffers try to apply that filter to all advertising ideas, he says – it's how they remove the bullshit, or the ideas that might be great creatively, but don't do much for the client, which is particularly necessary when it comes to digital ideas.
"The biggest challenge to face creative teams [is] finding insights that are unique, relevant – that people truly give a shit about – and staying focused on that idea," he says. "That becomes more of a challenge as it becomes easier to get swayed by technological gimmicks."
And that focus seems to be working for the agency, which nabs 2015′s Bronze Digital Agency of the Year title. This year alone, it won 14 new clients across all its locations (including big name brands like Sport Chek and Coors Light), and opened a new office in Montreal.
Founding partners and national CDs Ian Grais and Chris Staples landed on the top spot of this year's Creative Report Card (not to mention the top-ranked AD, Joel Holtby also hails from Rethink and the number one copywriter, Matt Antonello, freelanced for the company), while the agency itself sat in third place on the ranking.
Rethink picked up a bevy of hardware from the award circuit, including a Cyber Lion at Cannes, a trophy from the digital-focused Mashies and a couple of Clios (among others), as well as this year's CASSIES Grand Prix for the campaign that seems to keep on going: Molson's Beer Fridge.
To continue the shop's trajectory of success, Labre says there are huge opportunities to influence products and the way companies do business, as well as help clients future-proof their marketing in this increasingly digital era.
"Clients have a hunger for wanting to stay on top of things," he says. "But it's hard to keep up with what's happening three years from now, when you can't think beyond the next couple of quarters."
To help address this need to stay on top, he says the shop has always looked for people who have a genuine interest in technology, but are also willing to break out of their comfort zones and study the worlds of science, academia, art and startups to come up with innovative integrated ideas.
The agency has also been playing around with the traditional copywriter/AD model, he says, breaking up the pairing when needed.
"There's a preciousness to an art director/copywriter team – it's a time-tested way of coming up with new ideas. But can you solve new problems with old tools?" he asks. "I feel as creative departments grow, and demand for modern, break-through ideas increases, we're going to need to start expanding that role to include more technically- and strategically-minded people who are practitioners of various things to come up with more unique ideas."
To that end, he says the agency has brought in people with backgrounds in everything from policy writing, anthropology and psychology to complement those with traditional advertising backgrounds.
Staples adds that great ideas aren't just a creative function anymore. "It's not just the creative people who come up with good ideas that lead business," he says. "It's our account people, our strategists, our digital people – they all have a voice at the table.
"But silos tend to creep up unless you're very vigilant about always stamping them out," he adds. He says for Rethink, maintaining a single P&L across all offices helps foster a unity among the different locations. "What that means is we can shift resources back and forth fluidly, and have people from different offices working remotely on a project without anyone ever saying, 'Who's paying for my time?'" he says. "And having worked with a huge multinational, I can tell you it's a huge obsession. They don't collaborate because it's too complicated to figure out who will pay for it."
Finally, finding the right client mix is equally important when it comes to agency growth and success,
Labre adds. And while the shop signed a number of new clients and projects this year, it doesn't say yes to just anybody.
"I think Rethink is a little more critical with whom we work with," he says. "We'd rather work with nice, smart people, than just take on any project for no reason."
New business
Earls, Slack, Shomi, Uni-Select, Coors Light, Coors Altitude, Scotts, Sport Chek, Toronto Star, Uber, Canadian Museums Association.
Hires & growth
Rethink added 16 people in Vancouver and 21 in Toronto. It's also opened a Montreal office, led by partner Nic Quintal. Three staff have joined that location.
Staff
125
Cases