UNICEF shows you the reality
A new VR film series brings donors into the lives of the children they're helping.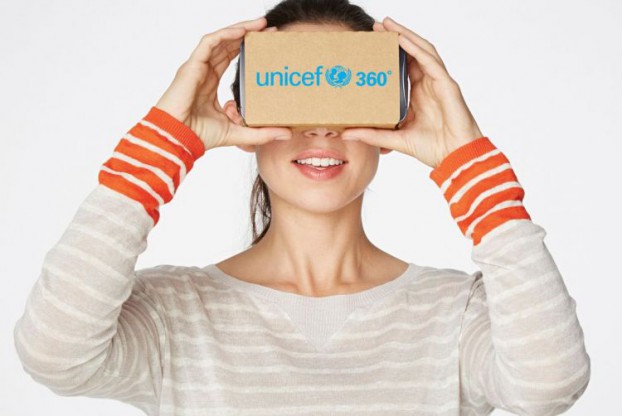 UNICEF Canada has created a new immersive virtual reality series called UNICEF 360° in an effort to motivate donors to the organization's Survival Gifts program.

The new film series uses virtual reality to show stories of how Survival Gifts – such as clean water, vaccines, bed nets and emergency blankets – are put to use, particularly in dangerous areas.

The first film is called Clouds Over Sidra and tells the story of children displaced by the crisis in Syria, and follows Sidra, a 12-year-old Syrian girl currently living in a refugee camp in Jordan. The film was created by filmmaker Chris Milk, in partnership with Gabo Arora, a senior advisor at the United Nations.

For a limited time, when Canadians donate to the Survival Gifts program, they'll receive a cardboard virtual reality viewer based on Google's open source platform, and can then experience the films through their own smartphone using the UNICEF 360° app and mobile site, created by Tiriam Immersive Media.

The idea is to give viewers a more immersive experience of the areas of the world where children are most vulnerable, but also where the Survival Gifts program has a positive impact.

Globally, UNICEF is looking at ways to use the Clouds Over Sidra video, but the UNICEF 360° virtual reality experience is a Canadian-specific initiative, says Sharon Avery, chief development officer at UNICEF Canada. After seeing Clouds Over Sidra, it became clear that these kinds of 360-degree videos aren't as cost prohibitive or difficult to produce as one might think, leading UNICEF Canada to create the new initiative and continue producing a series of similar videos.

Going forward, UNICEF Canada aims to create three more videos for the year, as well as looking at what other films already exist, Avery says. "As virtual reality becomes more mainstream, we're going to see more and more people capturing their own stories," she says.

Along with a televised PSA, UNICEF will be using its gift catalogue, social media, digital and email to drive people to the Survival Gifts and UNICEF 360° sites. It is also using events with bloggers and media to drive awareness.

Toronto's Idea Studio was UNICEF's strategy, concept and design partner for the initiative, with Cairns Oneil on media.

Last year, Canadian donations to the program totalled 39,217 gifts, or $1,782,970. But as new crises emerge, there is still a need to incite donations, UNICEF says. While the Survival Gifts program and UNICEF 360° are being promoted heavily in advance of the holiday season, Avery says UNICEF is likely to continue using VR as a content channel year-round.

Correction: An earlier version of this article incorrectly referenced Samsung as a partner on the UNICEF 360° program. The program is made possible through Google Cardboard. Strategy regrets the error.