Shine Influencers launches in Toronto
The new talent management offering aims to help brands better connect with their target demos.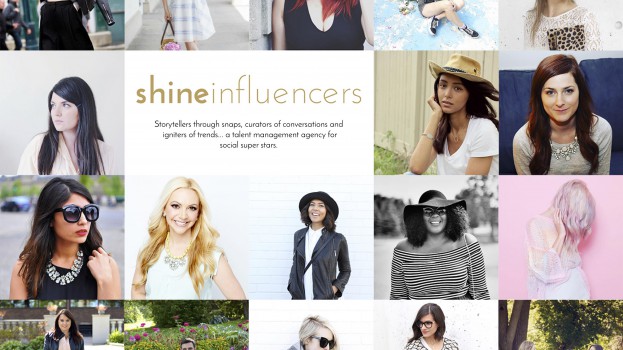 Shine has launched Shine Influencers, a new talent management offering that aims to make navigating influencer relations easier for agencies and brands.
Separate from its PR business (which was launched at the beginning of 2015), Shine Influencers is a talent management group run by founders Jess Hunichen and Emily Ward, representing social influencers and connecting them with agencies and brand partners looking to leverage their ability to reach a target demo on social media.
"Our focus is on talent relations and the talent we represent, but where we are and where we've been in the PR world, we've worked closely with ad agencies and brands, so we know what they need," Hunichen says. "I hope agencies, both PR and advertising, will see the value in our offering, because it's a resource for them and that's a major part of why this was created."
Shine's main goal is to help influencers negotiate deals with brands and help them establish their value as part of a communications program. But on the other side of that relationship, Shine will help advertisers and marketers find a partner without having to scour the internet for one themselves, and help make sure the program is executed as planned.
Shine Influencers has 18 influencers on its roster at launch, including Field Guided, Icing + Glitter, Kimberly Moffit, Random Acts of Pastel and Woah Style, with goals to expand to somewhere between 20 and 30 within the next year. Hunichen says while they cover the full range of social platforms and traditional blogging, they are most active on Instagram.
"Brands know it's a great place to be, since it's easy to click and buy from there, and you see engagement and response from consumers very quickly," Hunichen says. "We love the YouTube space as well. We have talent active there and a lot of our other talent is looking to make transitions onto the platform, so I think we'll be there to guide them through that as well."
Shine Influencers' roster is skewed towards the lifestyle segment, but Hunichen says that is a broad category that provides a lot of different opportunities.
"It encompasses fashion, beauty, health, food, even finance sometimes," she says. "Saying that, they all have their individual niches. We have moms and stylists, and health content and fashion content and food content. There's a lot that gets covered within the lifestyle banner."