Check it out: A refuge in the storm
Refuge des Jeunes de Montréal creates a weather-specific message about homeless youth.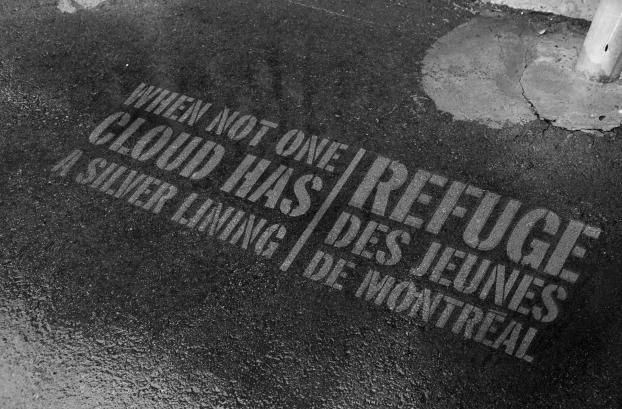 Let's be honest – many of us don't think of the plights of those who live on the streets when it's warm and sunny outside.

Tapping into the truth that people are more likely to empathize with the homeless on cold or rainy days, youth organization Refuge des Jeunes de Montréal and Saint-Jacques Vallée Y&R teamed up on a street activation that only appears on wet days.

The agency has posted 14 messages across the city, coated in waterproof sealant that only appears when it rains. As soon as it's wet outside, sidewalk messages appear like "When life seems like one long rainy day" along with the name Refuge des Jeunes, which focuses on helping young men between 17 and 25 improve their living conditions.

A video of the execution is also being shared on the organization's website and social media pages as a way to encourage donations as we enter the winter months.