Up to the Minute: New VPs at Brad and Edelman
Plus: Bond's management team buys the agency and more news you might have missed.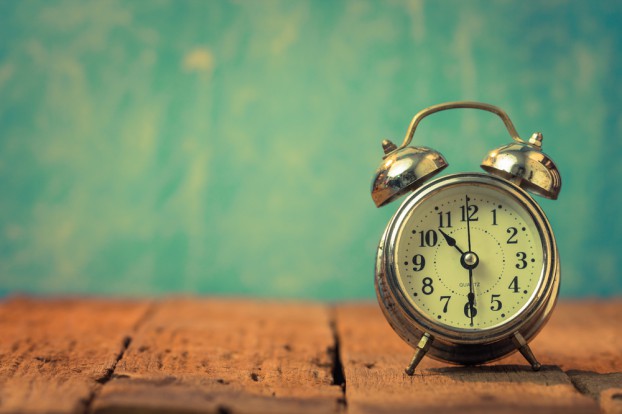 The marketing world never sleeps, which means there are bound to be things that fly under your radar. To make sure you're up to speed, here's some news you might have missed over the last week:
Hires, promotions and changes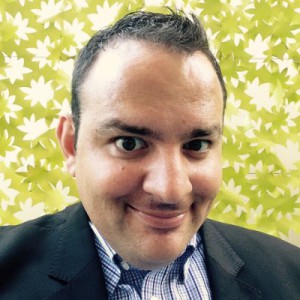 Edelman Toronto has announced that Neil Mohan (pictured, right) has been named its new VP digital, working in the agency's consumer marketing practice. Mohan, who was hired in July, was previously group digital director at Ogilvy, and has also had stints at Juniper Park, Y&R/Wunderman and Organic.
Montreal's Brad has hired Marie Hélène Rivard as VP account services. Rivard join from Havas' Montreal office, which she rejoined in 2013 as VP of strategy and brand integration, having previously spent eight years on the account and strategy team at the agency before leaving for a six-year stint at Taxi as group account director.
Pfizer will buy fellow healthcare giant Allergan for $160 billion. The deal, which is expected to close in the second half of 2016, is still subject to regulatory approval, but would create the world's largest drug-maker in terms of sales, whose brands would include Viagra, Celebrex, Botox and Juvéderm. Allergan is headquartered in Dublin and a joint release from the companies says the new entity would "maintain Allergan's Irish legal domicile," which has a lower corporate tax rate than the U.S.
The Institute of Communications Agencies has named seven former board chairs as recipients of the Fellow of the ICA designation. The new fellows are Cossette and Vision7′s Brett Marchand, Marshall Fenn Communications's Jim Kabrajee, DentsuBos' Claude Carrier, Ogilvy's Laurie Young, Publicis' Andrew Bruce, John St.'s Arthur Fleischmann and former MacLaren McCann president and CEO Doug Turney.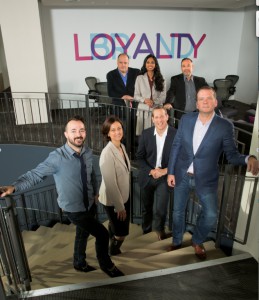 Bond Brand Loyalty is now Canadian-owned, as its local management team (pictured, right) has purchased the loyalty agency from its parent company, St. Louis-based Maritz. Bond has previously been known as Maritz Canada and Maritz Loyalty Marketing in its 25-year history. (Front row, left to right: Sean Claessen, EVP strategy & ECD; Maria Pallante, VP of operations; Rob Daniel, EVP of client services; Bob Macdonald, president & CEO. Back row, left to right: Carlo Pirillo, EVP of digital solutions; Hinta Chambers, CFO; Stuart Sugar, VP of planning and strategy. Not pictured: Paul McCallum, VP of major accounts)
New business
Toronto PR and social media agency 1Milk2Sugars has been named agency of record for Beiersdorf Canada, which owns the Nivea, Eucerin and Elastoplast brands, following a competitive pitch. The agency will handle PR and social media strategies, media relations, product launches, strategic partnerships and run the social media accounts for Beiersdorf's full brand portfolio.
Vancouver-based furniture retailer Urban Barn has enlisted Montreal PR agency Casacom to handle all of its communications activities. The agency will be focusing on a launch campaign ahead of the opening of Urban Barn's first Quebec locations this month.
Bathroom products manufacturer Maax has selected DentsuBos as its new brand agency following a review. Handled by its Montreal office, the agency will lead strategic planning, digital and interactive strategy, creative and media, with its first priority being a soon-to-be-released new product from the company.
Blackjet has been named agency of record for Skio Music, a startup that provides a platform for musicians and others in the music industry to license their music. Blackjet has been tasked with the creative strategy and execution of Skio's campaigns ahead of its launch in 2016.
Launch*pad has picked up an assignment from Dennis' Horseradish that includes a branding and communication review, package redesign and shifting the brand's focus less on retail and more on hotels, restaurants and cafes. Dennis' Horseradish is an independent Ontario condiment brand that was launched in the early 1960s.
Media
Despite being one of the biggest reviews in a year full of big reviews, Unilever has left most of its media agency relationships intact. Mindshare retains the CPG giant's North American work and picks up global data and programmatic duties and work in some Eastern European markets, but has lost its work in Australia. That region went to PHD, which also retained its work in East Asia. IPG's Initiative retained it duties in Latin America and Greece.

Postmedia may find relief for its online ad revenue woes now that it has become an AdWords premier SMB partner with Google. As a partner, Postmedia will have access to Google tech and advice to give more solutions to its advertisers and better connect them with their target audience.
A new Media Technology Monitor report suggest that, while TV is still the main source of news for Canadians, online news outlets are gaining ground, specifically ones connected to a television station or newspaper.