Brika's interactive pop-up
The Toronto craft retailer uses CloudTags to bring its online storytelling approach to the temporary store.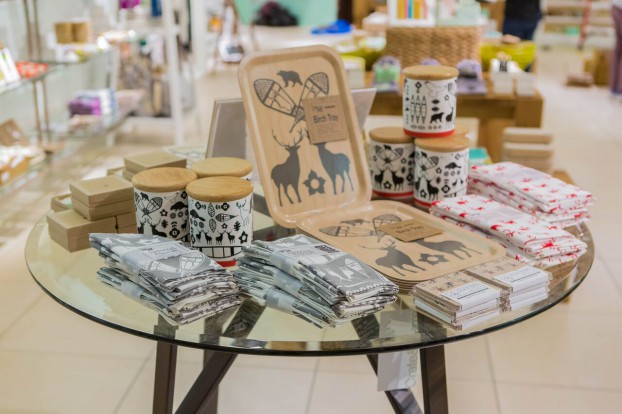 Toronto retailer Brika, which sells works from artisans across North America, has become the first Canadian store to use CloudTags technology, employing the interactive tech in its pop-up location in Yorkdale Shopping Centre.
Atlanta-based CloudTags is a data platform that uses smart tags, sensors and tablets and, with NFC technology, it can provide things like product information and reviews as customers shop. Retailers including Harvey Nichols, Sub Zero and Wolf appliances and Made have also used the tech.
Brika, meanwhile, has used the tech to provide information about the "makers" behind the products in the pop-up (which includes gift-centric items such as jewellery and home décor). "I think the notion of what we're trying to do with the technology is very interesting to people,"  says Jen Lee Koss, co-founder of Brika. "Clearly, it's something that the audience here has never really seen before."
Brika is mainly an online retailer and opened its first physical location in downtown Toronto earlier this year (though it does numerous pop-up executions). When testing CloudTags, it wanted to use the technology in a more high-traffic location, which is why it chose to put it in the pop-up (running until the end of January), instead of its Queen West location, Lee Koss adds.
"There is some intention of us to bring it into store but we are really keen to test the usage and the metrics to figure out whether people actually engage with it in this environment first," she says.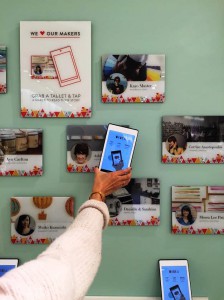 Unlike CloudTags' more conventional use for product information for things like furniture, Brika wanted to make use of it in more of a storytelling function, to help bring its online approach offline (its website prominently features maker bios and allows users to shop by artisan), says Lee Koss.

The approach has also been helpful for engaging customers. While it's only been open a few days, customers seem more engaged by the maker information than the product specs or building wishlists to email to themselves, she says. "I think there's a big leap in terms of consumer behaviour when you think about how they're actually going to integrate that into their everyday shopping experience."