A window into violence
An Ontario coalition of women's shelters helps cast a light on increasing domestic violence during the holidays.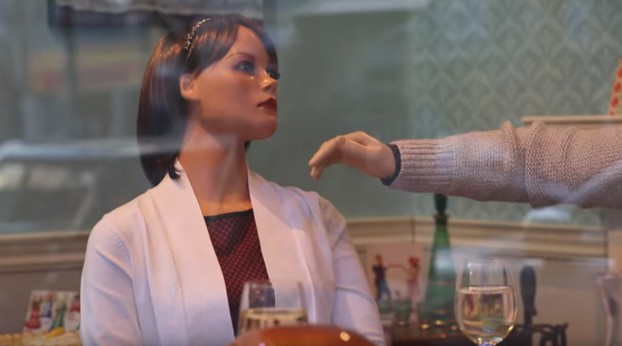 For many of us, the holidays are a time for giving and receiving gifts and fun with our loved ones.

But it can also be a time of increased family stress, and women's shelters and crisis lines can experience as much as a 30% increase in women reaching out for help during this time of year.

To bring the attention to this issue, the Ontario Association of Interval & Transition Houses, a provincial group of women's shelter advocates, and member organization Yellow Brick House literally created a window into the topic.

"The Window Project," led by FCB Toronto, includes a display in the window of Untitled & Co, a store in Toronto's Fashion District. Using mannequins to set up what looks like a Norman Rockwell-esque family scene, passersby are actually witnessing a situation of domestic violence, as the male mannequin reaches up to slap the female, with her children looking on.

Viewers can stop the violence by making a donation via text message to OAITH and the text immediately stops the abuse in the scene for 60 seconds.

"Our findings are that society dictates this to be a very happy, very magical time for families," says Charlene Catchpole, chair of OAITH. But that can lead to more pressure and financial stress, particularly in families with children, and in some cases, increased violence, she says.

This is the first time that OAITH has had such a public-facing campaign asking the community to get involved during the holidays, although it does prepare internally for the increase in crisis line calls and need for space in shelters.

The display was launched yesterday, which was the National Day of Remembrance and Action on Violence Against Women in Canada and the themed window will be installed until Dec. 13.

The video of the installation project (above) is also being shared on social media through OAITH, its member shelters and other shelters nationally, as is the number that people can text to make a $5 donation.