Amex opens up the front of the line
The company is giving entertainment perks to non-cardholders to attract new members.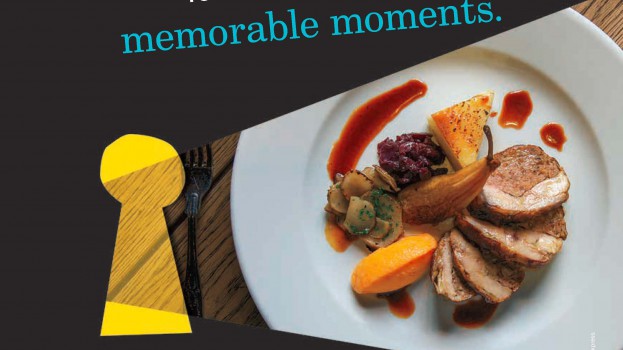 American Express Canada is giving everyone, not just its cardholders, a sampling of the entertainment access it provides in the hopes it will entice more Canadians into becoming members.

Earlier this year, Amex ended its long-term partnership with Costco in the U.S. The company is now taking a more proactive approach with its partnerships in other territories to engage existing card members and attract new ones. In Canada, that has meant focusing on its entertainment partnerships.

The American Express Invites program gives members access to entertainment events through things like advance ticket access, reserved seating, invites to advanced screenings and entry into special lounges at venues like the Molson Amphitheatre, Roy Thomson Hall, Princess of Wales Theatre and Massey Hall. Those experiences have been expanded with a recent partnership with Live Nation that was added to existing partnerships with several major film studios, as well with Air Canada for enRoute magazine's Canada's Best New Restaurants.


The major new element of the Invites program this fall has been an option for non-cardholders to receive a one-time use promo code to get access to some of the benefits card holders have access to for select events and concerts, like takeovers of restaurants featured in Canada's Best New Restaurants or advance screenings and events tied to blockbuster movies like The Hunger Games. Until the end of the year, Amex will also offer exclusive access to a selection of concerts.

"Our big premise has always been that we're more than just a card, and what sets us apart is the experience from a service point of view, and entertainment is part of our service experience here," says David Barnes, VP of communications and advertising at American Express Canada. "Unless you are a card member already, you can't experience that for yourself. So we're opening opportunities in a way that's kind of like a brand sampling."

Barnes says the company is also approaching its entertainment programs differently from an internal perspective, taking budgets from marketing, sales and partnerships – three areas that have traditionally run independently – and bringing them together to support it.

Barnes says entertainment-related content and messaging has seen the highest levels engagement on social media and digital ads, which is why the one-time access initiative has been pushed heavily through those channels, in addition to radio and blogger engagement. Creative for the campaign has been handled by Ogilvy, with media buying by Mindshare, social management by High Road and experiential events by BT/A. Barnes says in the new year, there are options to bring some of its other benefits programs, like those related to travel, into the fold, but it is focusing on entertainment at the outset because of those previous engagement rates and the opportunity to get more out of partnerships that already exist.