Top Media Players: Extreme Reach
The Extreme Reach video convergence platform enables advertisers to activate, measure and optimize digital video and TV advertising together, and provides the transparency that ensures no ad placements are wasted.
When John Roland co-founded Extreme Reach back in 2008, cross-platform multi-screen video advertising was a great concept but not easy to execute. At the time, the TV and digital market were quite separate, beyond the hand-over of TV ads when needed for digital campaigns.
"We had a different vision," says Roland. "We saw these two markets were going to fuse together. That's why we created our platform to accommodate both TV and digital commercials, and not only enable them to work together but to become a video platform where we could get them to any screen or to any device."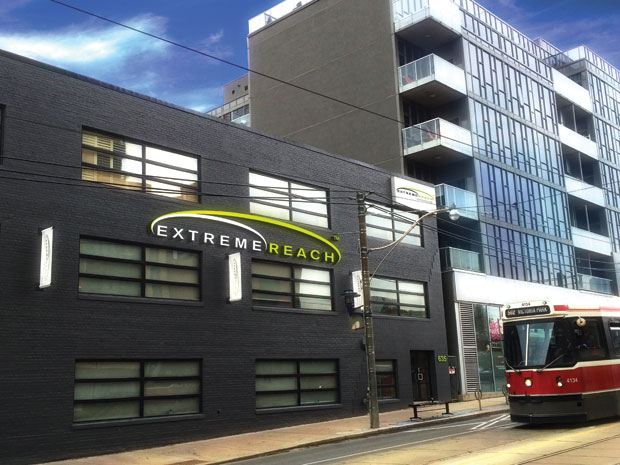 Extreme Reach takes its promise of 'any screen or any device' beyond simply serving video ads, the platform also provides the deep analytics needed to optimize those campaigns in real time. And now there's more. In August, the company launched TRUST, its Talent and Rights Usage Safety Tracking Tag. The TRUST Tag enables real-time verification that video ads running on digital media are compliant with talent and rights contract terms. The technology also provides the time-sensitive details required to ensure on-time payment of performers that appear in the commercials.
Roland explains, "TRUST is a very big solution to a big problem. About one-third of the time, commercials don't have the talent rights secured to run on the internet, leaving advertisers and their agencies open to being fined. Because we have experience in talent and digital markets, we were able to fuse those two together to come up with TRUST tags. If a company is serving a commercial – as long as they use Extreme Reach TRUST Tags – in milliseconds before that commercial is shown, it pings our data centre and we let the company know if it is running in compliance or not."
Over 10,000 advertisers and agencies use the platform, including all of the AdAge 100 largest advertisers, and it contains 20,000 media destinations
In Canada, Extreme Reach was previously known as MIJO. It was acquired in February 2014 by its Needham, Mass. parent company, which now has offices in 21 locations across North America and the U.K. The Toronto HQ has a staff of 85 working in both English and French and provides additional offerings that include production, talent payment and creative services along with advertising preclearance. The company provides in-house final preclearance approval ensuring that ad copy complies with all applicable guidelines and regulations. Extreme Reach's approval numbers are recognized nationally by all Canadian television broadcasters, print media and radio stations.
The Extreme Reach platform is 100% cloud-based so advertisers just have to login to easily get info about their campaign or talent rights management. Analytics is a big part of the platform. In July, The Media Rating Council (MRC), the New York-based industry group that audits and accredits media measurement capabilities, granted accreditation to the Extreme Reach suite of video ad viewability services.
The platform's convergence dashboard eliminates barriers between TV and digital by unifying real time insights across the channels. It shows how a commercial is performing across any screen and gives users the ability to drill down into the campaign on any level. For example, Deutsch used the platform for an insurance client's digital video campaign for the first time last year. The agency was surprised by some of the metrics revealed by the dashboard, including low viewability rates for some of the in-stream video placements and, having used Extreme Reach tools to monitor impressions by player size, a high number of in-banner impressions on video players smaller than 400×300. The delivery of impressions to sites with undesirable content was also found.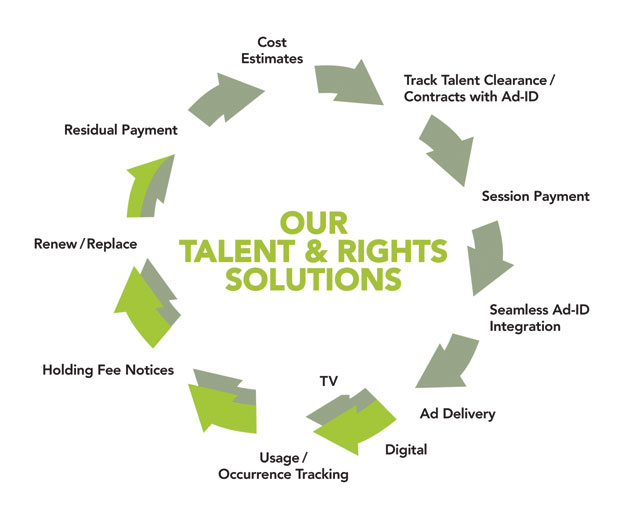 The agency then used the data to obtain make-goods on 100% of the wasted impressions and increase viewability by 670% through mid-flight optimization. In addition, using the platform's survey technology tool, Deutsch was able to report 104% brand lift on this campaign.
Today Extreme Reach operates at a pretty significant scale. Over 10,000 advertisers and agencies use the platform, including all of the AdAge 100 largest advertisers, and it contains 20,000 media destinations (7,000 TV, 10,000 radio and 3,000 digital publishers). Every day the platform ingests 5,000 video ads in North America, and does over 40,000 transcodes to get the spots into the right format for their ultimate destination.
"We started Extreme Reach to power the world's video advertising," says Roland. "We think our vision was right, and see the evidence in the growth of our company. It's been a very successful seven years."
Contact
DARREN STOKES
Vice President & General Manager – Extreme Reach Canada
dstokes@extremereach.com
T: 416.964.7539
Supplement Links