Top Media Players: Rogers
Rogers' custom content programs use the company's professional expertise to take brands beyond platforms to very specific audiences, to drive conversations and deliver results for advertisers.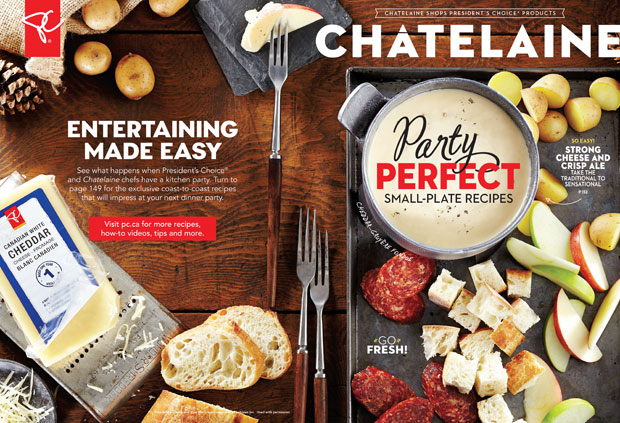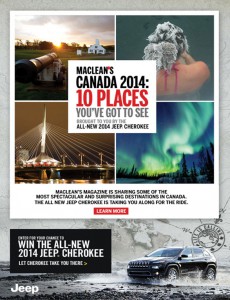 One of the biggest challenges that advertisers face today is one that has plagued them for decades – breaking through the clutter while still achieving significant reach. That challenge is even greater today. To help overcome that, media companies are making it easier for brands to stand out by developing creative integration strategies and cross-media applications. Rogers Media is doing that by putting the focus on content and context.
"The whole issue of content, branded content, directed content is exploding," says Mitch Dent, VP Client Solutions, Rogers Media Business Unit. "From a Rogers perspective, we believe we have a significant market advantage in terms of asset mix. We have opportunities to talk to every type of consumer, whether a mom with kids or a young man watching sports and reach them through different media, at different times of the day in different ways. No matter what their media habits are, we have the power to deliver our message to them."
The content comes from Rogers' category-leading radio and TV broadcasting, sports entertainment, publishing, and digital media properties while the context is amplified by its experienced team of editors and integration specialists. They work with advertisers to create cross-platform campaigns in addition to producing custom content that is synergistic with the branding goals of the client and fits exactly with the editorial mandate of the properties.
Dent says, "We strive to deliver the best results for our clients, whether that would be inclusive of one particular media platform or content integration or social strategies. Sometimes we talk about the multiplier effect. They hear a message on radio in the morning, on Facebook when they open their computer, or on Breakfast Television. At night, they might read something in Today's Parent magazine or watch something on TV. Our integration specialists don't have budgets by media. All they want to do is solve the clients' problems. We also have an in-house ad agency that works the same way, so they aren't worried about whether somebody buys radio or TV or print. They're only worried about delivering the solution that works for that client."
Rogers is also putting more resources behind being flexible in its content and dissemination strategies rather than having its content only reside on Rogers' sites. For example, a collection of content about feeding teenagers might be developed under a brand like Today's Parent or Cityline. Then in partnership with a food retailer, the content would also be branded and available on the retailer's website and distributed through its social channels.
The media company has long been involved in the custom content side of the business. It does websites for Airmiles, magazines for Wal-Mart and a variety of programs for Canadian Tire. Increasingly, Rogers is partnering its brands with clients who have CRM needs such as an insurance company needing Moneysense content about RSPs for their customers or for social sharing.
Rogers doesn't have a one-size-fits-all attitude towards campaign measurement. It customizes research to the needs of each advertiser and those needs can range from real-time monitoring to a mechanism designed with Rogers' insights group to confirm that the advertiser's goals were achieved.
"Most of the time advertisers know what they want to achieve and they've got internal goals. In some cases, we've done very complex research studies. Within our digital group, we've been able to use our Audience Intelligence Platform to improve online targeting as well as to fine tune campaigns and research effectiveness."
"It's an exciting new world and we think Rogers is very well positioned for it," adds Dent. "We really understand the power of content and content dissemination, and can reach scale in a variety of target groups because we have such a unique blend of assets."
Contact
ALEXANDRA ORLANDO
Senior Manager, Trade Marketing, Media Business Unit – Rogers Communications
Alexandra.orlando@rci.rogers.com

Supplement Links