Marketing to moms in 2016
YMC's Erica Ehm on what she hopes marketers will keep in mind for the coming year.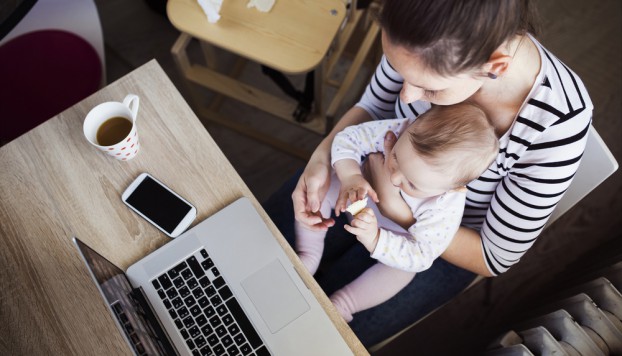 By Erica Ehm
There are three words you need to scratch into your iPhone case for 2016 if you're a marketer: content, influencers and distribution. According to Web Strategies Inc., brands are upping their digital marketing spend to 35% of their total budgets in 2016.
While this is exciting news for those of us digital content creators, it also makes me nervous. As traditional marketers wade into the pool of content creation and influencer engagement, their expectations and priorities will likely be out of step with what actually works on digital and they will no longer be able to play by the old rules.
Being on the receiving end of many of brand campaigns delivering marketing messages to moms, I see first-hand that many marketers don't understand the rules of engagement in the new digital sandbox they're playing in.
So, in the spirit of new, exciting collaborations in the coming year, here's what I wish for marketers to consider as we head in 2016.
If you want to connect with women, especially millennial moms, get ready to dig deep into digital. According to a survey conducted by Influencer Central, 100% of millennial moms follow brands on social media. But don't get too excited. In our recent YMCWorks.com survey, 81% of moms said they didn't remember engaging with a brand online. Why this disconnect? Marketers are still stuck on pushing out brand messages rather than engaging.
This coming year, you'll need to tell stories using more visuals, videos, infographics and interactive content. Even though there will be a shift from words to images this year, the content still needs to reflect a brand audience's voice and values so the message resonates with the right group. In the content game, you want your consumer to become your advocate and share your message. The year ahead will also be about personalized conversations, not just personalized content.
Where do you find these stories? Go where your customers are already interacting to find your partners. Brands need to align themselves with talented content creators, both large and small, who have established meaningful relationships with their followings. Work with partners who know how to create branded stories worth sharing. Our  survey tells us moms share stories that make them smile and information that makes their lives easier — and they want brands to be authentic.
This is precisely where traditional marketers have trouble. Find the right partners and let them loose to work their magic. Don't write their video scripts, don't edit their blogs, and don't direct their Instagram feeds. Brief them with your messaging and then trust them. Let them run with it. If you can't commit to these rules of engagement, get out of the content creation influencer game.
It's getting tougher to get your message out. It's noisy out there. Audiences are fragmented, ad blockers are on the rise, and customers are more discerning. Using influencers can amplify the reach and engagement of a campaign dramatically if planned properly.Marketers and brands need to consider this to be an essential part of their initial strategy rather than a last-minute panicked add-on which we are seeing all too often.
Pay to play will become even more of a reality in the social space, both in creating content and the distribution of it. This was the year Facebook's algorithms stole all the organic eyeballs from your brand page, even though you invested big dollars. In 2016 you will see social platforms throttling access to consumers even more. Be prepared to pay to boost and amplify your content (I'm looking at you Twitter, Instagram, Snapchat, Periscope and YouTube) as platforms monetize.
At the same time, the talented pool of grassroots content creators and influencers you want to work with have grown savvier about the value they bring to brands. Very few of these social media mavens work for pennies or just product. Many have become media stars represented by influencer agencies. Be prepared to pay more to access their talent and reach. Sure, you can find bloggers who'll shill products for you, but the value they bring is negligible. More than ever, you will get what you pay for in 2016.
Social strategy needs to shift to creating long-term working relationships with social ambassadors. I predict more influencers and publishers to sign exclusive long-term arrangements with savvier brands and agencies in 2016.
Before diving into content marketing and influencer strategy, make sure all brand stakeholders are aligned with the risks and rewards. In-house legal teams need to understand the world has changed and provide marketers with parameters within which creators can work authentically and let go of its out-dated need to control the message.
This will be the year of creation, connection and amplification. Now you're ready for 2016.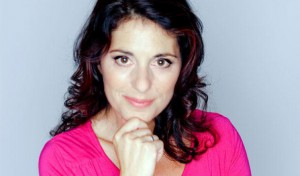 Erica Ehm is founder of YummyMummyClub.ca and YMCWorks.com

Feature image courtesy of Shutterstock