Marketers of the Year: Bottling beer success
Kyle Norrington is giving each Labatt brand a unique personality to set them apart, even within their own family.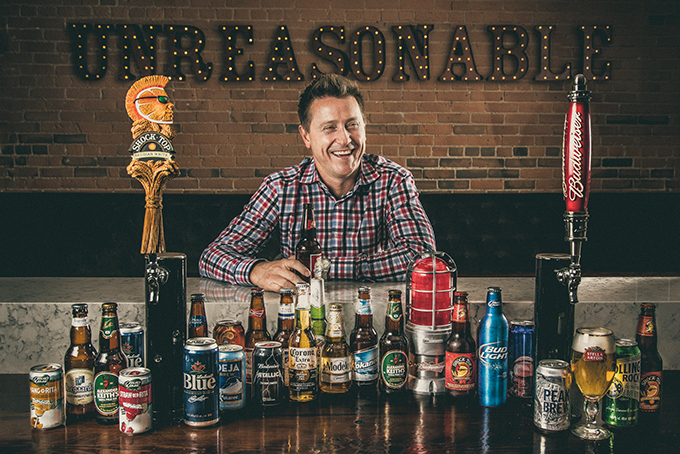 This week we're profiling our six Marketer of the Year winners. Check out the overall winner, Jason Doolan from General Mills, and stay tuned the rest of the week to read the other profiles.
This story appears in the December/January issue of strategy.
Kyle Norrington is a chip off the old block. His father is a self-starter who moved his family across Canada, from Ottawa to the Okanagan, owning businesses from carpeting to computer stores (and interestingly, one of the first to sell Apple products). The now-retired entrepreneur shared the "ambition gene" with his son and it helped motivate the VP of marketing to climb the ranks at Labatt Breweries of Canada, being promoted seven times in roughly 15 years.
"From being a sales guy with targets, trying to sell as much beer as possible, to leading a marketing team for many different brands – that entrepreneurial spirit has stayed with me throughout my career," says Norrington. The story of how he arrived in Toronto, after growing up in Manitoba and studying at the University of British Columbia, is itself a clue to his get-up-and-go mentality.
The day he came to the Big Smoke was the same day he told his parents he wouldn't be coming home after a six-month vacation in Europe. He changed his plane ticket, while standing in Heathrow airport, to include Toronto as his final destination because, at the time, there weren't many large CPG companies out West. He would arrive with barely a cent in his pocket, sleeping on couches, scrounging subway coins together to get to job interviews, and finally landing a merchandiser gig at Mosaic (where he would frequently be found putting up posters in pubs for client Labatt).
Today, he oversees a portfolio of 60-plus brands and manages a marketing team of 32 people. He currently holds the title his mentor Harvey Carroll (now CEO at IPG Mediabrands) held a few years after he asked Norrington to join the Labatt team in 2000. And over the years, he has helped market and grow a portfolio of Labatt beer brands, from its biggest, Budweiser, to one of Canada's top imports, Corona, to top specialty beer Alexander Keith's.
But it's the past couple of years that have been particularly sublime for Labatt, thanks to Norrington's hand in campaigns that tap into human behaviour and push the limits of traditional beer marketing (once synonymous with ads featuring men at sports bars or surrounded by bikini-clad women).

His outside-the-box thinking is especially prevalent in campaigns for Corona. Norrington has helped sell the beer over the years as the go-to thirst-quencher of summer. In 2014, he and his team got Canadians thinking about how Corona Extra can help them escape the daily grind, placing contextually relevant creative on the street and in subways (think bus boards with copy reading "Please move to the back of the bottle" and billboards with the tagline "Isn't it a nice day to be out?" during gay pride festivities).
The team, with Zulu Alpha Kilo on creative, even fashioned a "Sun Beam" device with a telescopic arm and reflector to deliver sunshine to shaded patios. The sheer domination of campaign creative resulted in a 17% share lift versus the previous year (effectively doubling the share gap between Corona and competitor Heineken).
Stella Artois, like Corona, is a premium beer. However, while Corona flaunts its accessible image with creative targeting the masses, Stella recently took a more niche (though certainly not more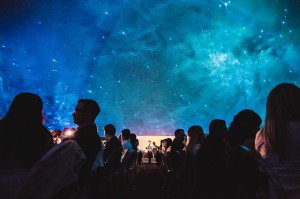 subtle) approach. During the past summer, the brand introduced a first-of-its-kind dining experience, but only for a finite amount of people over a short period. For 20 days, those who purchased a $150 ticket to visit the Stella Artois "Sensorium" dome were treated to a meal that tapped into the five senses. Michelin star chef Richie Farina served five-course meals, while colourful projections danced across the white tent walls, live music played in the background, and aromas were released into the air. The event completely sold out of its 2,360 tickets, and led to more than 90 stories in the press, generating 45 million earned media impressions.
Norrington has made a conscious decision to sign off on creative ideas – such as the aforementioned Corona "Sun Beam" and the Stella Artois "Sensorium" – that give each of the brands in his portfolio a unique competitive edge. "It's a very cannibalistic sort of category," he says. "Even within the portfolio, I need to see a level of competition." That's one reason why Labatt partners with up to 10 different agencies, from creative (Anomaly, FCB Toronto, Grip, Zulu Alpha Kilo) and PR (Media Profile, Veritas) to experiential (Desperado, Mosaic) and digital (The Hive). The company also works with UM on media.
Also, he adds, it doesn't hurt "to spread the love" as "there are so many creative talents and agencies in the country, we're fortunate to be in a category that has a gravitational pull…so we get to appease the creative thirst for working in the beer world."
Many of Labatt's marketing campaigns are based on behavioural science, which has been taught to Norrington and his team of marketers at institutions like Stanford University during week-long courses.
Norrington embraced ideas like the now-famous "Red Light" platform for Budweiser (a light that lit up when the user's favourite hockey team scored) when he gained a better understanding of how to tap into moments that can influence consumer behaviour. "We, as marketers, always want our brands to light up in moments when a person is filled with positive emotion," Norrington says. "We identified this space in hockey [of scoring goals] where the brand [can be associated with] optimism and celebration, and that is a perfect place for us to play."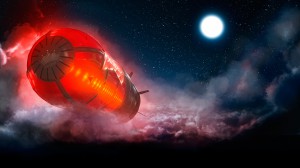 The original platform, spearheaded by Anomaly, has continued to exist in various forms over the years, such as the Red Light Helmets that were handed out to fans in Calgary and the giant Red Zeppelin that flew over cities and lit up during NHL games in 2014. The most recent extension of the lights is Budweiser's "Goal Lab," which launched this fall and gets fans involved in the ideation process, asking them to submit ideas for new innovations, such as an ice hockey table made with real hockey rink ice or a beer pitcher that lights up when goals are scored.
As for other innovations, this past year Norrington helped Labatt's parent company Anheuser-Busch InBev launch two new beers in Canada: Bud Light Apple, which was introduced in the Canadian market before any other and is currently leading the apple beer category, as well as Modelo Especial, a premium beer from Corona's brewer Grupo Modelo, which has since become one of the LCBO's top-selling imports. The marketer believes he was able to launch the two lines with "solid execution and a huge amount of speed" this year thanks to a tweak that he made to Labatt's internal structure.
At one point, the company had the innovation and insights department working together, under a single senior marketer. But he recently rejigged this to split it into two different functions. He then built out the two teams, bringing in more staff and creating opportunities for current members to grow into bigger roles, and had them focus 100% on their respective areas. This allowed the right amount of focus required for breakthrough product launches, he says.
Norrington adds that he is also starting to get the insights department to "focus on future [methods of gathering insights] versus how we've been performing in the past" so they can start to identify and take advantage of new growth opportunities going forward.
Norrington started out as the guy who marketing managers would call to give a tour of their brands in action at pubs. Now, he's the one making the calls. Never having lost his passion for marketing, Norrington still signs off on every brief that goes out the door and is intimately involved in the creative process, even down to tissue sessions (a daunting thought considering he handles more brands than weeks in a year). While others of his generation have jumped careers, he's remained loyal to the field he initially studied for, and even moved provinces on a whim to ensure he would guarantee being able to feed that passion.
"I spend an hour walking down the cereal aisle looking at packaging. I'm that guy. It drives my wife crazy."