Equinox Fitness targets commitment-phobes
The brand launches a provocative campaign as it prepares for expansion in Canada.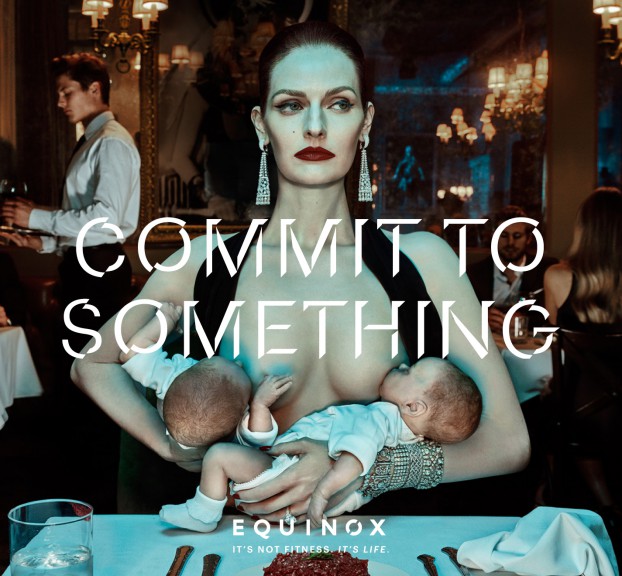 It's the first full week of January, which usually means that regular gym-goers are dealing with resolution-makers crowding their spaces. It's usually not for long, since many of us fall off the fitness wagon quickly.
But Equinox Fitness, a premium fitness club brand based in New York, is tackling the idea of commitment with a new campaign, as it prepares for its expansion in the Canadian market.
"Commit to Something," created by Wieden+Kennedy New York and shot by photographer Steven Klein, features bold images of people standing behind their choices – whether protesting, breastfeeding or collecting a small army of hairless cats. The campaign features influencers including actress Lydia Hearst, MMA fighter Alan Jouban and actress Bianca Bree (daughter of action star Jean-Claude Van Damme).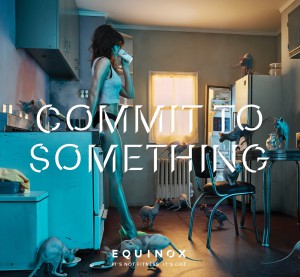 In Canada, the campaign is running in Toronto as OOH, digital and social media, with the media buy led internally by Equinox. ASC Public Relations is handling PR in Canada for the campaign. The 25-year-old luxury fitness brand currently has one location in Toronto's Financial District, with another set to open in the city's Yorkville neighbourhood early next month. It also plans to open a Vancouver club later this year.
Like its previous campaign, "Equinox Made Me Do It," the brand is aiming to start a conversation. In this case, it wanted to highlight its focused on commitment, something important to its client-base of affluent city-dwellers who make fitness an integral part of their routines, says Carlos Becil, chief marketing officer at Equinox.
"This is really setting the tone for the type of brand that we are," he says. "We really think that commitment doesn't just limit itself to fitness but it's really about life." In many ways today, commitment isn't a priority for people, so the brand wanted to encourage the idea of taking a stance, regardless of what it is about, he adds.
Currently, its marketing in Toronto focuses on digital, social media and CRM work, along with in-club events, but as it expands, it will likely invest more in OOH, Becil says. In the coming months, it will also be promoting its specific classes, such as high-intensity boxing and a gamified cycling class.
Aside from its provocative tone, Becil says that the Equinox brand differentiates itself from yoga and cycling studios and Canada's largest fitness chain, GoodLife Fitness (which has more than 350 locations across the country), by being more holistically focused on lifestyle, as well as having a science-based approach to its fitness classes.