Retail growth ends the year on a low note
Gains in health and vehicle sales don't balance out gas and electronics losses, a recent analysis shows.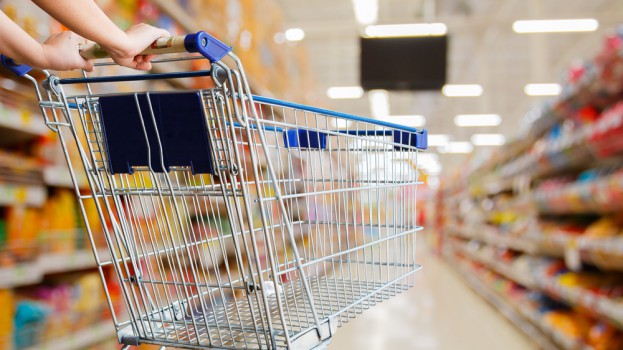 Canadian retail growth for 2015 is on pace to be half the amount of growth seen in 2014, the latest analysis from consultant Ed Strapagiel suggests.
Looking at the most recent data from Statistics Canada, retail sales growth has been on a slow decline since the beginning of 2015, landing at 2.2% for October, with Strapagiel predicting, based on the three-month trend, that it will be at 2.3% for the year as a whole. That's half of the 4.6% annual growth recorded in 2014.
A 12.8% decline in gas sales has had an impact, although that has been partially balanced out by a big 6.3% increase in vehicle sales. Outside of automotive, store-based retail has been relatively stable throughout the year, recording a 3.9% growth year-over-year and 3.1% over the last three months in October.
Though the food and drug sector's year-over-year growth rate also remained stable, and its 3.4% annual growth compared to last October is slightly higher than its annual growth in 2014, the three-month trend is at its lowest point since May of last year, and roughly half of where it was at the beginning of 2015. Even though more than half of sales are still coming at grocery, those locations saw only a 0.5% increase year-over-year in October and actually saw a 0.3% decline over the previous three months.
On the bright side, convenience, beer and liquor stores had above-average sales increases with health and personal care stores seeing a 4.7% year-over-year increase, double the overall retail average.
Store merchandise sales were on a similar track, with recent sales slowly dwindling after hitting a peak at the beginning of 2015. Electronics and appliance store sales have been particularly bleak, down 4.5% in October and potentially recording a negative growth rate for the year as a whole. However, general merchandise (up 4.6% year-over-year), fashion (up 11%) and furniture (up 6.75%) retailers have begun to reverse their fortunes in October after weak gains the previous two months.
Provincially, Alberta and Saskatchewan saw declines in sales growth, registering 5.2% and 2.7% reductions respectively. At 6.7%, British Columbia saw the greatest increase, including a 9.1% increase in the Vancouver area alone.
Looking ahead to 2016, Strapagiel predicts total retail will grow between 3.5% and 4% as gas prices stabilize, though he expects 2016 to get off to a slow start and grow modestly as the year goes on and the country's economic situation begins to slowly improve. The biggest challenge retailers will face is the low Canadian dollar impacting the cost of importing goods, though that may come with a silver lining of less Canadians shopping south of the border, and potentially even bringing in more shoppers from the U.S.