Weight Watchers steps off the scale
The brand touts its "biggest change in 50 years" with a new program and campaign.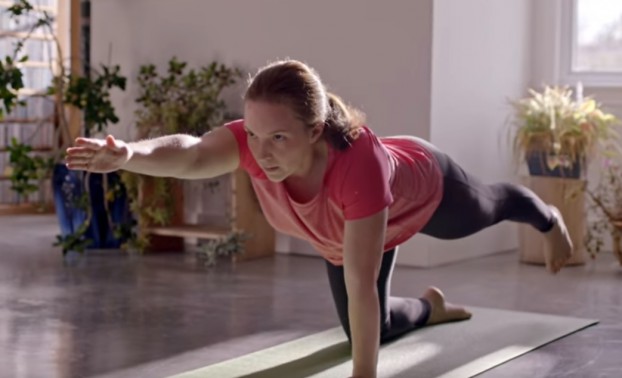 Weight Watchers Canada is moving toward a more holistic view of wellness – rather than just the numbers on the scale – with a new campaign.
"Just Watch Me," created by FCB Montreal, touts the brand's new Beyond the Scale program, its biggest change in 50 years. That global program, which includes a new points system that's less focused on calories in favour of choices like lean protein and less sugar, also involves more personalization of goals (through its app, for example). The brand also recently signed on Oprah Winfrey as its celebrity spokesperson (she recently bought a 10% stake in the company).
A U.S. spot featuring Oprah talking about her weight loss journey, is also running here, but the "Just Watch Me" Canadian ad campaign introducing Beyond the Scale is centred on a TV and online video spot focused on a "healthy body and a healthy mind."
"A healthy body weight is always going to be a component of good health but we're trying to drive a more holistic assessment of good health," says Andrew Pollock, VP of marketing at Weight Watchers Canada. "It is a far broader perspective on health than just weight loss, which has been the focus in the past."
"This is all about Weight Watchers members and the empowerment they feel," he says of the new campaign. "That sense of empowerment is something that we wanted FCB Montreal to really drive through the creative."
The idea of "Just Watch Me" is also a bit of a play on words, he notes. While focusing on the empowerment angle, it also emphasizes the idea of focusing on one's own individual goals. "It's not just watching weight, it's 'hey watch me, I'm doing something here'," Pollock says.
While most of the brand's members are women, the campaign also features a man, which is somewhat of a departure. "You're starting to see some different people showing up in our ads because we are trying to attract a broader audience," Pollock says.
The "Just Watch Me" campaign is focused heavily on TV, but is also on YouTube and Facebook, includes Yahoo native advertising, and has a programmatic component, with MediaCom on the media buy and Neo@Oglivy as the digital media partner. Weight Watchers Canada also works with Weber Shandwick on PR.
Creative from the campaign is also being adapted for Weight Watchers in the U.S. and Mexico.
Beyond the Scale is also now the central part of Weight Watcher's CRM program and all of its club and personal coaching activity.