Alzheimer Society takes a stand
A new awareness campaign reminds Canadians that those living with dementia are "#StillHere."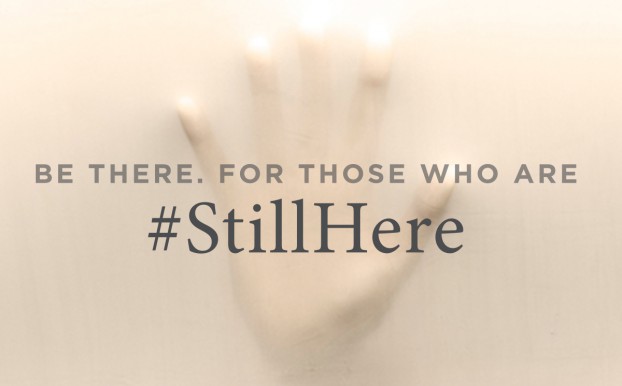 The Alzheimer Society Canada is tackling negative attitudes that some people have toward those living with dementia with a new campaign.
"#StillHere," created by Toronto-based Brees Communications, includes a 30-second video spot showing a woman literally uncovering herself to the viewer and reminding them that despite living with Alzheimer's disease, she's "still here." The campaign aims to empower people living with Alzheimer's and encourage others to see the person first, before seeing the disease.
"Over 740,000 Canadians live with dementia and in 20 years that number will double," Scott Russell, chief development officer at Alzheimer Society of Canada, said in a press release. "These are staggering statistics. We need to change the conversation around Alzheimer's in a way that includes people living with the disease right now."
The campaign, the organization's largest to date, kicked off this week, as January is Alzheimer Awareness Month. Along with aiming for social media engagement and media coverage with the hashtag #StillHere, the campaign includes national print and digital media, along with an online quiz on basic knowledge around dementia.