Grey adds eight new hires
Creative director Joel Arbez is one of six new faces in the creative department alone.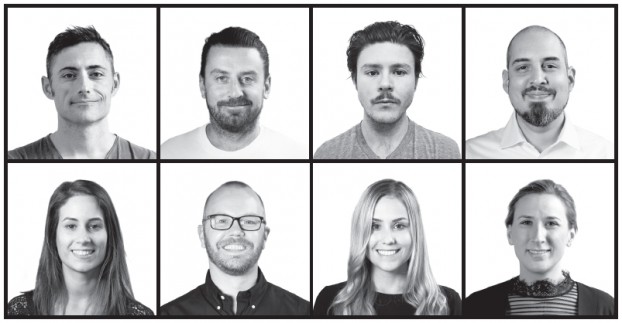 Top row, left to right: Joel Arbez, Mike Richardson, Oliver Brooks, Pablo Mellognio; bottom row, left to right: Perle Arteta, Ryan McNeill, Sara Radovanovich, Nevena Djordjevic

Grey Canada has kicked off the year by announcing eight new hires, mainly in its creative department, which now has six new faces.

Joel Arbez has joined the shop as creative director. Arbez was most recently VP, head of art and group CD at Saatchi & Saatchi Toronto and has held roles at Rethink, Trigger, Wax and DDB Canada.

Ryan McNeill, most recently at Union, has also come on as art director, alongside the creative teams of Oliver Brooks and Mike Richardson (both hailing from Sid Lee) and Sara Radovanovich and Perle Arteta, come on from Sandbox and Cossette respectively.

Outside of creative, Pablo Mellognio has also joined as a developer from SociMedia and Nevena Djordjevic has come on as account director. Djordjevic was most recently at Zulu Alpha Kilo, where she worked on the Bell, NABS and Alterna Savings business.

The hires, all based in Toronto, come in response to growth at the agency, including new wins such as HSBC, some Ontario government work and Brown Forman USA's global tequila portfolio. The shop expects to announce more new business wins later this month.