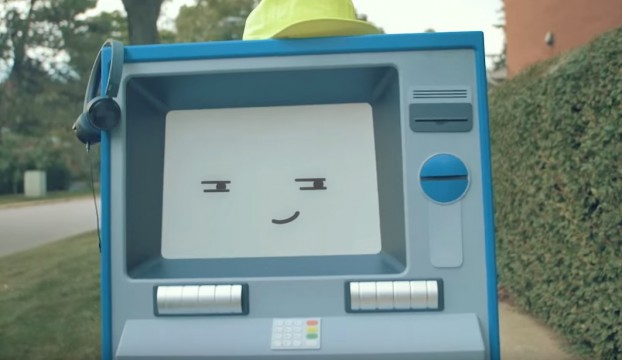 It's usually pretty bittersweet for parents when their babies start to show signs of maturing, but BMO seems pretty proud that its ATMs are "all grown up."
The bank is currently in the midst of enhancing its 2,200 ATMs and it's touting its modern machines' new features – such as touchscreens, envelope-free deposits and instantly updated funds – with a new campaign by Cheil Canada, featuring an old-school ATM going through some important stages of growing up (complete with cringe-worthy parents and meeting the girlfriend's family).
Launched yesterday, the campaign also includes digital and social media.
The campaign comes as the major banks in Canada are stepping up their game and advertising more tech-centric, consumer-friendly features such as depositing cheques via a smartphone app, or secure mobile live-chat, to compete with up-and-coming digital-only institutions. Back in May for example, CIBC refreshed its brand, focusing on being a bank that fits into Canadians' everyday life with its "modern, convenient" positioning and in September, TD announced a partnership with mobile developer Flybits to improve its mobile banking experience.