Saks documents its Toronto spirit
Ahead of opening here, the retailer continues celebrating the city with its new influencer campaign.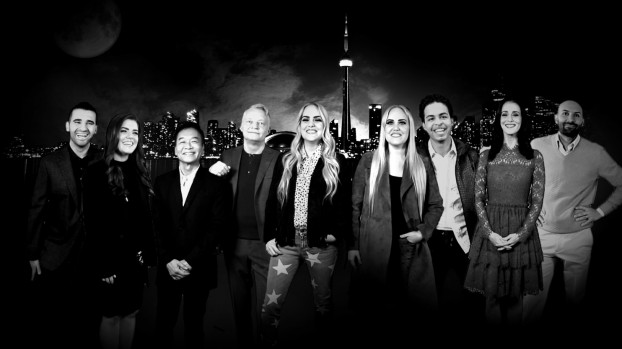 As it inches toward opening up shop in Toronto next month, Saks Fifth Avenue Canada is continuing its celebration of the city with a new series of mini-documentaries as part of a social media campaign.

The "#saksuTOpia" series of videos, shot in a "neo-noir" style, features nine influencers that vary across industries, to help highlight the spirit of the city. They include NHL player Nazem Kadri; artist Samara Shuter; designers George Yabu and Glenn Pushelberg; fashion bloggers Sam and Cailli Beckerman; Instagram start Irving D; ballet dancer Sonia Rodriguez; and celebrity chef Rob Gentile.

"This is almost like a thought leadership group on the city of Toronto," says Qianna Smith, social media director for Saks Fifth Avenue. "For us, it's really a celebration of our arrival to Toronto and what better way to celebrate that than through people who have impacted the city."

The campaign will run on YouTube, Twitter and Instagram, as well as on the Facebook accounts for CF Toronto Eaton Centre and CF Sherway Gardens, the two shopping centres where Saks will be opening its locations next month (Feb. 18 and Feb. 25 respectively). The campaign will also include SnapChat video ads, a first for the retailer, that will be targeted to a Canadian audience. At a launch event last night, influencer Irving D also took over the brand's SnapChat account for the night.

"I think that we've really tried to bring the New York experience to Toronto for the most part," Shayne Stephens, marketing director at Saks Fifth Avenue Canada says of the brand's marketing here so far, such as hosting a recent event with Cindy Crawford. "But we've always understood that Toronto is an amazing community filled with amazing people and some of the top leaders in numerous industries live here."

In October, Saks also launched an online video called "I Left My ♥ in Toronto," starring blogger Alyssa Campanella, and Canadian actor Torrance Coombs, a real-life long-distance couple, which aimed to create a narrative around the brand's "love affair" with Toronto.

Saks creates its social campaigns and handles media buying internally but worked with production company HSCUSA.tv on "#saksuTOpia" content.