Mosaic launches influencer network
Tribe 113 aims to create the right partnerships to boost shopper marketing and experiential programs.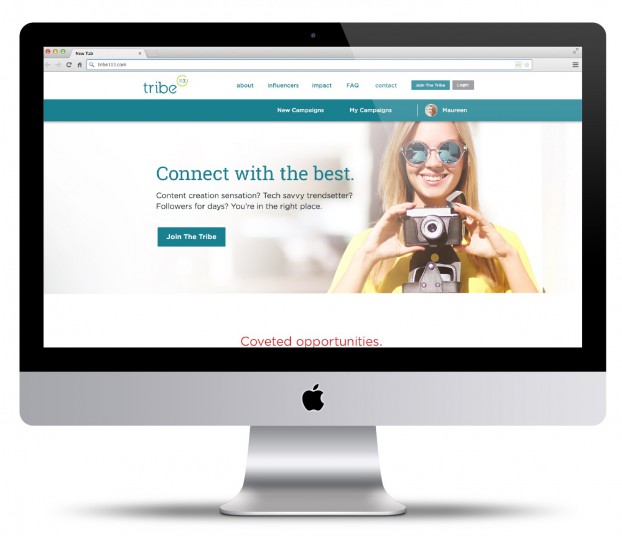 Toronto agency Mosaic has officially launched a new North American influencer network to help its experiential and shopper marketing programs have more impact.
Called Tribe 113, the network is made up of 4,000 influencers whom the agency has worked with over the past several years using their social media reach to help drive things like event attendance and in-store traffic. The Tribe 113 platform segments influencer selection by editorial niche, geo-targeting, retail preferences, social platforms and demographics.
Mosaic has been working with influencers for campaigns for the past few years but was after a more efficient way of both creating the right partnerships and gaining valuable social media data analytics for things like campaign performance, says Kathryn Easter, senior director of influencer engagement, at Mosaic.
Interest from clients for more influencer partnerships was also one of the driving forces behind Tribe 113. The platform is not a self-serve model for brands, but rather a tool for the Mosaic team to more efficiently create influencer partnerships. The shop currently has about 10 staff dedicated to this area, mainly in its Toronto office.
For the client side, the tool will also provide valuable analytics, Easter says. "One of the main benefits of having this platform is that any influencer that…applies to be a part of Tribe 113, they're connecting their social media platforms to our system and what that means is we're able to get a lot more back-end data."
In other words, Mosaic and its clients are able to get a more accurate picture of the analytics from a given influencer's Facebook or Instagram data, for example, and measure things like behaviour and campaign performance over time. With more information like that, Mosaic says it can create more effective influencer partnerships with brands.
There are currently about 4,000 influencers across North America that are now part of Tribe 113, built up mainly through word of mouth among those who Mosaic has already worked with over the past few years. The platform soft-launched in the fall and Mosaic began influencer selection for its first campaign using Tribe 113 before the holidays. That campaign will be launching later this winter.