Shopper marketing trend talk: what to expect for 2016
Marketers weigh in on what this year has in store.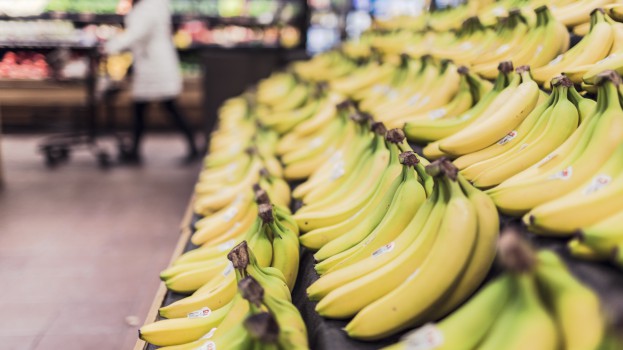 We've nearly reached the halfway point of January, which likely means that many of us are back on sugar and back off the treadmill. But there are still many moons until 2016 is done, and plenty of time for new trends and issues to emerge – or fall by the wayside. We asked some Canadian marketers to share what they think we will see and what they'd like to see – or not see – for shopper marketing in 2016.
Rena Nickerson, marketing lead at Church & Dwight Canada
For Nickerson, addressing shopper needs – not just what you hope they want – should be paramount for 2016. Tangible rewards, such as Sobey's Jamie Oliver stamp collection program (where customers can collect stamps towards a purchase of high-end kitchen knives) might seem old-school, but the tangibility drives loyalty, she says.
Convenience is also king, she says. She points to tech like Japan's fitting rooms that let consumers try on clothes virtually (but in store) as just one example. Even brand-sponsored amenities, like coat checking or sponsored Wi-Fi, create important opportunities for loyalty, Nickerson says.
On the flip side, Nickerson adds that she hopes to see less distasteful creative in 2016, (one example she points to is Dior Addict's Jennifer Lawrence ads that seem to position lipsticks like cigarettes). Cluttered messaging on POS displays and retailers overcrowding their shelves should also be retired this year.
Vanessa Sankar, senior shopper marketing manager at ConAgra Foods
Understanding mobile will continue to be a focus for 2016, Sankar says. She points out that the average customer touches their mobile device about 150 times per day, so serving up the right content at the right time will be key.
Ensuring that content is meaningful – such as sharing recipes for an Oscars party or the Chinese New Year at the right time – is also a priority. That also means leveraging more user content, such as social posts and blogs that are lifestyle oriented and not just transaction-based to be more interwoven into the consumer's life.
Susan Irving, senior director of marketing at PepsiCo
While bricks-and-mortar definitely is not obsolete, marketers need to rethink how the real and virtual worlds come together on the path to purchase, Irving says. "Web rooming," or looking at products online but buying in store and "showrooming," looking in store, but buying online are both important to keep in mind.
Cohesion will also be important in 2016. With the rise of digital, the lines between consumer and shopper are blurring and brand marketers will have to work together with shopper marketing teams and retailers to avoid disjointed programs.
Richard Behrman, shopper marketing team leader at Campbell Soup Company of Canada
E-commerce is still relatively underdeveloped for food, so Behrman hopes to see increased investment in it this year, on both the retail and vendor side. He points out that consumers use e-commerce sites to evaluate purchase decision, even if they don't buy until they're in a physical store, so the industry needs to invest more in the channel as a point of communication and influence, not just for ROI from online sales only.
He also hopes to see more investment in shopper programs overall, with retailers partnering with brands to invest more in long-term, equity-building shopper marketing instead of short-term gain.
Nancy Modrcin, head of marketing at Metro Ontario
The Metro Ontario marketer hopes 2016 will be about moving beyond the flyer and incremental displays to maximize the impact of shopper marketing programs. She says she'll be keeping a close eye on programmatic ad spending that analyzes shopper data and new ways to combine online and offline initiatives for customers this year.
She also plans to raise the bar with her agency partners, she says, expecting that everyone – whether they are providing counsel on in-store marketing, mass advertising campaigns, digital or PR – really focus on understanding how Metro's customers shop and how its integrated campaigns drive greater conversion.
Image via StockSnap