Why the approach to ad awards needs to change
DDB Canada's Cosmo Campbell responds to global CCO Amir Kassaei's recent argument to "stop the madness."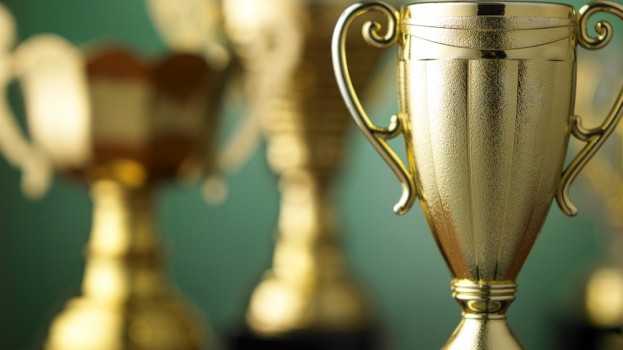 Likening agencies' gaming of award shows to doping in sport, DDB Canada chief creative officer Cosmo Campbell says it's time the industry held itself to a higher standard, in both its emphasis on awards and its approach to submissions.

"It's gotten to the point where it's ridiculous," Campbell told strategy. "It does feel a little bit, to some degree, like doping in sport – the more they clean up, the more people find ways around systems and processes."

Campbell was responding to a piece DDB Worldwide chief creative officer Amir Kassaei wrote for Campaign this week, titled "The end of false recognitions," in which Kassaei called on the industry to "stop the madness" of putting award wins ahead of effective campaigns for clients.

"Too many of us in the industry have bought into the idea that winning awards is proof of creative effectiveness, so much so that we're willing to sacrifice our integrity to get them. And in turn that has lessened the integrity of the awards themselves," he wrote in the article, which was published online last week.

DDB would submit less work to "some of the shows," Kassaei wrote, meaning the agency may receive fewer "empty titles like Agency of the Year."

Campbell says not much would change with DDB Canada's approach to awards because the shift has already happened over the past five years or so. Shrinking budgets have also contributed to a more "judicious" approach to award submissions, moving away from a "spray and pray attitude," he says.

The agency would continue to submit to Cannes but the rest would be part of an ongoing conversation based on its work, he adds. "It's not locked in from the beginning of the year. We're making assessments and looking at the body of work we have and what are we prepared to enter from that body of work."

Campbell called the approach to awards the industry's "dirty little secret," and said he thinks many have been thinking what Kassaei wrote for a number of years. He also said many in the business, himself included, have some skeletons in the closet.

"I've done things in the past to game the system that I'm not particularly proud of, but at the time you felt like that was how you had to play," he says.

"Whether it was a campaign that was initiated just for the purposes of being creative and winning an award, and maybe there was a very small media buy and you fudged it into newspaper because you felt it was an easier category to win and it wasn't truly a newspaper ad in the beginning. Those are some of the things that happen."

It's gotten to the point that clients are "seeing through the ruse," Campbell says, and noticing which agencies are more interested in building their own brands. "We've seen that where we've picked up a lot of business from clients who have gotten tired of being treated that way and understanding that they're being used for an in-benefit that is a little self-serving on the agency's part. I think the wise marketing people have certainly figured it out."

Award shows can play a part in changing the culture by putting more rigorous systems in place for submissions, but it's really up to those in the industry to hold themselves to a higher standard and ensure that agencies are solving problems for clients rather than winning personal awards, he says.