Durex puts the spark back in Valentine's Day
The brand encourages couples to break away from ritual and ignite intimacy with a steamy campaign.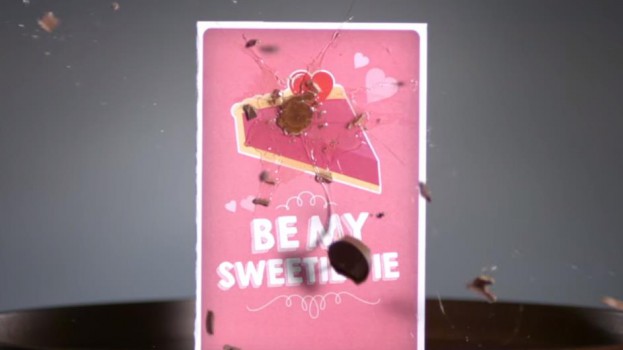 Durex Canada is giving Canadian couples a (steamy) guide to breaking through the routines of Valentine's Day.
Picking up the thread of this summer's "Why Wait?" campaign that created "Canadian" positions out of phrases like "Niagara Falls" and "Beaver Tail" for Canada Day, the new (possibly NSFW) "Cut The Clichés" video does the same for phrases thrown around as Valentine's Day approaches, like "Sweetie Pie," "Cupid's Quiver" and "Coming Up Roses."
"Valentine's Day has become really routine, and a lot of couples feel pressured to engage in what we call 'predictable rituals' of love, going through the motions and becoming very cynical towards how commercialized the holiday is," says Indresh Kohli, marketing director for Durex at Reckitt Benckiser Canada. "The intent of the campaign this year is to cut through the clichés to make it memorable and spark connections to ignite intimacy. The overall idea is, the more intimate the gift, the more memorable the day."
The campaign, much like the one that inspired it, is for Durex's line of pleasure gels. Kohli says the idea is to position the gels as a gift that can lead to a more intimate connection between couples, because of the nature of the product and the fact that it is different from routine gifts like cards, flowers and chocolates.
"Particularly when you look at pleasure gels, there's a very low awareness and consumer inertia," Kohli says. "They are a product associated with having a problem. But at the same time, consumers are still looking to spice up their sex lives, so there's an opportunity for us to take a day that's become very commercial and predictable and boring, and use a product that has very low awareness to appeal to what consumers are already looking for."
Creative on the campaign was led by Isobar with media by Aegis Innov8. A "tamer" version of the online video will take the "Cut the Clichés" concept to TV, which, along with a social push, will direct Canadians to the full video. The company has also engaged influencers to do the same.