Campbell's showcases its possibilities
The Cantina pop-up gives the "We All Soup" platform an on-the-ground presence.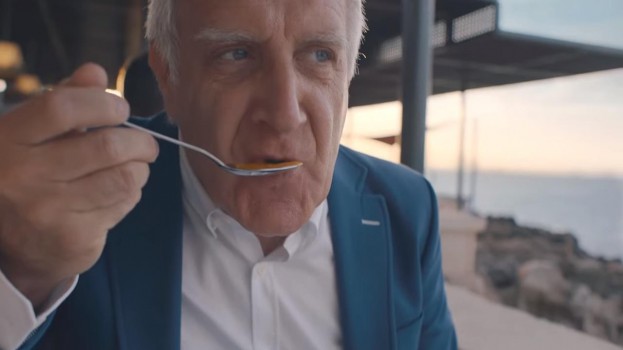 Campbell's is giving its "We All Soup" platform a physical footprint in Toronto to show off the company's line of soups.

An extension of the "We All Soup" masterbrand platform that launched last fall, "The Cantina by Campbell's" has enlisted chef Matt Dean Pettit of Toronto's Rock Lobster restaurant to create four different recipes based on Campbell's soup that will be served to the public. Guests who taste the meals will go home with free samples so they can recreate the dishes at home. The Cantina also features a mosaic wall where guests can place a sticker to create a piece of pop art, with each sticker resulting in a donation to the Daily Bread Food Bank.

The Cantina, located in a space at 501 Queen St. West, launches on Feb. 2 and will operate until Feb. 21. Chalkboard and The Mint Agency helped the company bring the pop-up to life, with OMD handling a media buy on social.

Melissa Mendoza, marketing lead for Campbell's, says the "We All Soup" launch relied heavily on video to deliver its message of people across different cultures and backgrounds being connected through soup, and The Cantina was conceived as a way to get that idea on the ground as a way to drive trial and inspire Canadians.

"The video was to inspire, and this is to engage," Mendoza says. "Tasting is believing, so during the heart of 'soup season' when many people are cold and thinking of making soup, we want to engage people through trial. By bringing in a chef like Matt, we've got recipes that are delicious, on-trend, but are also easy for our consumers to make at home."

Mendoza says the Cantina also looks to reflect the "diversity" element of the platform, showing just how many different soups the brand offers and the possibilities for recipes using Campbell's products.

"When people try the soup, the goal is that they are surprised and bring the Campbell's brand back into their consideration set to try new and different things with it," she says.

Outside of Toronto, the concept is being extended across Canada through online videos featuring Pettit showing viewers how to make the soups being served at the Cantina, which will also be featured on the "Cook With Campbell's" online recipe hub. Based on the results of the Toronto version of the Cantina, Mendoza says the company is open to doing similar pop-ups in other locations of the country.