Check it out: A wing-friendly wearable
Maple Leaf Prime tackles a big Super Bowl problem with a savvy new invention.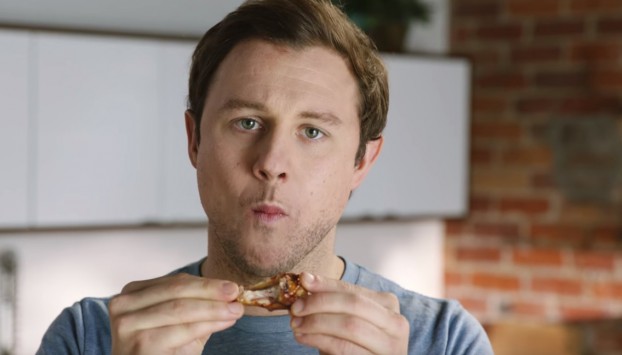 As the rest of us ponder just where wearables might be going, Maple Leaf and its agency John St. may have figured out their best use.

Ahead of the Super Bowl this weekend, a spot for Maple Leaf Prime chicken wings offers a simple tutorial on how to get the most out of one's game day snacking: by building the Wingbelt.

The clever invention helps take on all the challenges that come when eating wings and paying attention to football – from sufficient wet nap availability to bone disposal.

Sadly, the Wingbelt won't be available for purchase quite yet, so we'll have to make our own for now. Luckily, by our estimation, it should only cost about $7 to make.

The new Prime video is running on YouTube, Facebook and Twitter, with Maple Leaf handling the media buy.