Princess Margaret Cancer Foundation ups its game
The charity teams up with a video game to reach a new generation of potential donors.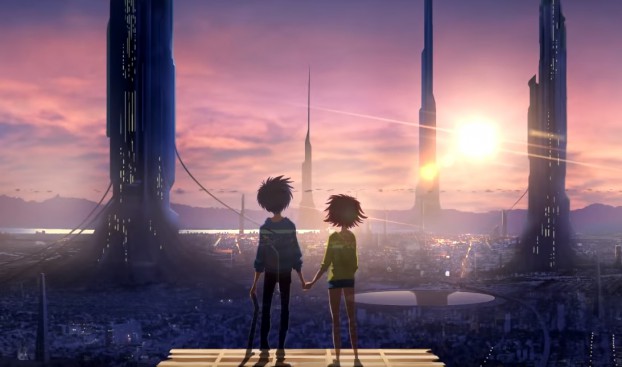 As charities continue to go after a coveted base of younger donors, the Princess Margaret Cancer Foundation has tapped into gaming to help raise money for research and connect players with what a young girl's experience following diagnosis might look like.

As part of the second year of its "#NoHairSelfie" campaign, where participants shave their heads (either in reality or virtually) in solidarity with cancer patients, Princess Margaret has teamed up with the developers of Lost in Harmony, a game that follows Kaito, a teenager who discovers that his best friend Aya, has cancer.

"We're always looking for innovative ways to fundraise," says Laura Syron, VP of community programs at the Princess Margaret Cancer Foundation. The charity decided to look into the gaming community, and found common ground with Yoan Fanise, co-creator of Lost in Harmony and of the award-winning game Valiant Hearts: The Great War. "He is very into socially conscious games," Syron says, which made the partnership the right fit.

Princess Margaret partnered with Lost in Harmony's developers to integrate the story of a teenager's journey following a cancer diagnosis. While the entire game isn't just about that narrative, as players level up in the game, more about her story is revealed.

For its part, the foundation connected Lost in Harmony's developers with Dr. David Hodgson, director of the Pediatric Radiation Oncology Site Group at the Princess Margaret Cancer Centre. "He spent time with the developers explaining to them what a teenage girl's cancer journey might look like, so it's as realistic as possible," she says.

In the game, virtual items such as hats and skateboards can be purchased, with a percentage of the proceeds going toward cancer research. The "#NoHairSelfie" app will also be promoted in-game to drive downloads. That app allows users to virtually "shave" their heads in solidarity with cancer patients and share their hairless photos on social media as part of World Cancer Day (which is this coming Thursday).

Gaming is an important way to reach the 25- to 45-year-old target that the foundation has in mind. Younger people in particular are still deciding which charities they want to support, and engaging them in a fun way can be key to securing support, Syron says.

Early projections show that there could be more than five million downloads of the game, which is $3.99 to download on iOS, according to the foundation. Given that the game is available internationally, the foundation is also hoping to gain support for the "#NoHairSelfie" campaign outside of Canada.

Princess Margaret worked with Toronto-based Fourth Dimension to develop the "#NoHairSelfie" campaign, which is also being supported through donated media across the country.