Subway expands Wi-Fi loyalty program
After a successful pilot, the QSR is rolling out its mobile coupon delivery to 600 locations.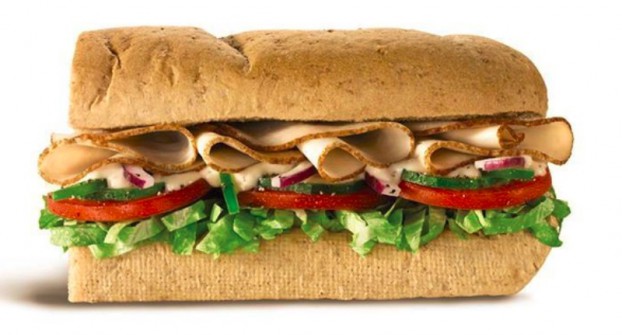 Subway has expanded its Wi-Fi loyalty program across 600 locations in Canada after a successful pilot in northern Ontario.
The QSR has partnered with Turnstyle on the Wi-Fi-based loyalty program, which rewards customers who sign into the Wi-Fi for the first time by sending a digital coupon for a free sandwich directly to their smartphone (either through email or text message). Customers are then rewarded as they continue to visit the chain, with offers based on how often they return.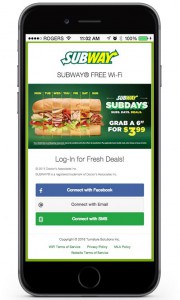 With the Ontario program, launched a year ago, customers who signed in to the Wi-Fi returned 1.8 times more frequently than those who didn't, and those who redeemed the first coupon increased their visits 5.2 times more than they did prior, according to Turnstyle. Overall, Subway experienced a 17% redemption rate on its mobile opt-in coupon, compared to the industry average for traditional direct mail of roughly 1% to 3%, Turnstyle says.

Now, the partnership has been extended to 600 locations in Alberta, Saskatchewan and northern Ontario. In part, the move is to increase retention among millennial customers and gain insights on customer habits.

Recently, Turnstyle also partnered with Cadbury and Mac's convenience stores on a pilot program, as part of parent company Mondelez International's Shopper Futures Program, which involved partnerships with startups.