Verdict: Milk West bites into branded content
How the "Snack Time" series has gained a strong online following among the teenage target.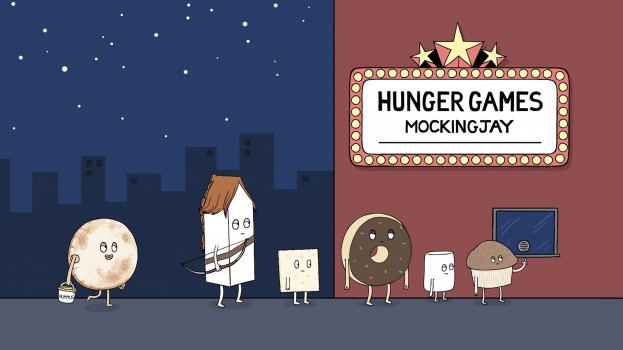 This story appears in the February/March 2016 issue of strategy.
It's just a cartoon milk carton hanging out with some friends who happen to make good food pairings – a cookie, a donut, a marshmallow among them – but the "Snack Time" branded content series seems to be catching on with Western Canada's teens. With the 50th episode released earlier this year, Milk West's 30-second animated spots, which contain no milk branding, have established a strong online following among the hard-to-reach target.
The videos use basic animation and dry wit that's big on food puns (a Halloween episode had characters dressed as Cuke Skywalker and Obi Wan Perogi) and stereotypes (a taco takes offence when he is greeted with "Hola"). At press time, "Snack Time's" YouTube channel had more than 22,600 subs to go along with 7,600 Tumblr followers. The episodes had been viewed 8.6 million times, with six million Tumblr impressions.
Milk West, the marketing partnership for the four western provinces' dairy associations, sought to make milk cool enough among teens to compete with highly marketed energy drinks and pop. "They're looking for something to entertain them," says Jason Brandes, market development director for the Dairy Farmers of Manitoba. "This is an opportunity for us to present milk in a relevant way to them but not in a way that was an obvious call to action or product shot."
With an annual budget of $2 million, the campaign by DDB Vancouver (Yeti Farm Creative did the animation and OMD Vancouver handled media) has used promoted YouTube video, skippable pre-roll, Tumblr posts and unique episodes in movie theatres. Milk West's quarterly tracking shows teens who had seen the series drink one-and-a-half more milk servings per week than those who hadn't, and more than 28% of "Snack Time" viewers said they would drink more milk in the future.
Brandes says they aren't slowing down and they're keeping the series fresh by incorporating viewer ideas from the comments into new episodes – one viewer who insisted tacos taste great with milk inspired that character, for example.