Bringing 'earn and burn' to financial services loyalty
A new app-based offering aims to speed up shoppers' ability to redeem their credit card rewards.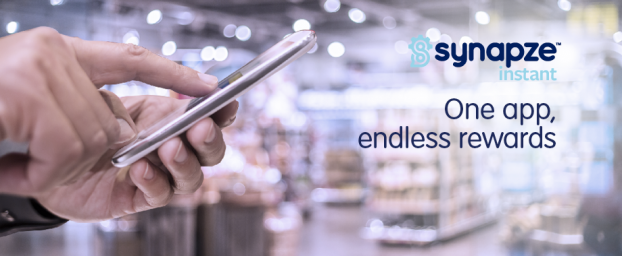 Bond Brand Loyalty is hoping its new app-based offering can tackle one of the biggest annoyances in North American financial services loyalty programs – quick redemption of points.
The recently-launched SynapzeInstant Rewards offering allows shoppers to redeem points from their loyalty credit cards inside participating physical retailers or on their websites. For example, if a consumer wants to purchase a product using points gained through their credit card, they can use the app to redeem those points immediately, make their purchase on the same credit card, and be reimbursed on their statement.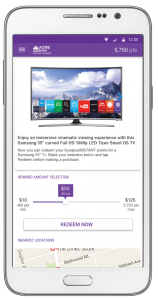 Currently, loyalty credit cards for the most part require the user to redeem points by ordering merchandise or a gift card online, then waiting before they arrive, says Carlo Pirillo, EVP of digital at Bond Brand Loyalty, which has worked with brands such as Cineplex (including the Scene program), Scotiabank, Ford and Gap. The only real exception has been travel rewards, since most people don't need to book a flight the same day they plan on travelling, he says.

The other downside is that when topping up a purchase (for example, putting only $25 of rewards toward a more expensive purchase), there is no guarantee that a shopper won't use a competitor's credit card to do so, he says. In other words, the original brand that got the shopper their points can potentially disappear from the transaction if the consumer doesn't use that same card to top up their purchase. With SynapzeInstant, a shopper would redeem their points using the app and make their purchase as usual with the credit card that earned them their points.

Bond Brand Loyalty's own consumer research suggests that time to receive rewards is the highest driver of loyalty program customer satisfaction and that some customers are even willing to pay a premium to have their rewards delivered faster.

SynapzeInstant can be used as a standalone app or integrated into a financial institution's own customer mobile app (Bond Brand Loyalty recommends the latter). For the financial institution, the app can help lower the cost of reward delivery, Pirillo says.

Bond Brand Loyalty, which has offices in Toronto, New York and St. Louis, is currently in talks with financial institutions about using SynapzeInstant for their loyalty programs, but it did not disclose which specific clients. It expects to have 10 to 12 participating retailers to begin, including services and dining. Options will also be dependent on location and client and program, as retailer partnerships will be different in the U.S.