Up to the Minute: K-72 hires new leadership
Plus: Publicis announces 2015 results, Gary Watson joins 6 Degrees, and more news you might have missed.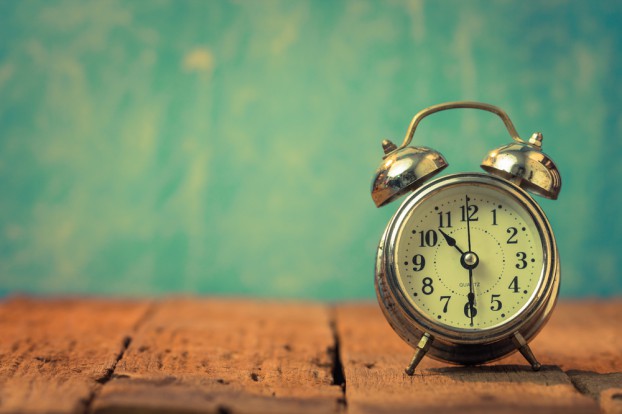 The marketing world never sleeps, which means there are bound to be things that fly under your radar. To make sure you're up to speed, here's some news you might have missed over the last week:
Hires, promotions and other news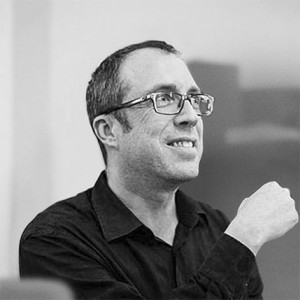 K-72, a Quebec-based integrated shop launched by Vision7 last year, has hired Benoît Bessette (pictured, right) as SVP and general manager to lead the agency. Bessette has been tasked with building the "next phase" of the agency's creative and strategic development on the groundwork laid by Guillaume Mathieu, who led the agency when it was founded and will continue in his role as director of client services and strategy. Bessette is rejoining the Vision7 family, having spent 18 years at Cossette in Montreal, leaving his then-VP position in 2012 to become VP of marketing at industrial tire manufacturer Camso.
6 Degrees and Real Interactive have announced a number of hires, led by Gary Watson, who will be ECD and work across all accounts for both 6 Degrees and Real. Watson was most recently ECD at T1 (formerly TrojanOne) and was CCO at Capital C prior to that. Art director Steffi Raike has also been added to the creative team at Real, Allysa Pappas to the experiential marketing team, plus account director Beth Christie, account coordinator Elspeth Paterson and account executive Natasha Kholsa to the client service team.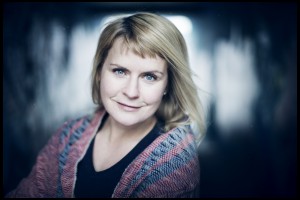 St. John's, NL-based Ray has added to its creative power, hiring Terri Roberts (pictured, right) as ACD, following two years at The Idea Factory. Prior to that, Roberts spent 12 years at Target Marketing, where she first worked with Ray president and CD Jenny Smith, including on the agency's renowned work for Newfoundland and Labrador Tourism.
Ikea Canada president Stefan Sjöstrand has been named 2016 Communicator of the Year by the Toronto branch of the International Association of Business Communications. The judging panel for the award, given to a business leader in the GTA who "inspires and engages internal and external audiences and clearly demonstrates the link between excellence in communications and an organization's success," pointed to Ikea's weekly blog and video updates to employees, public discussions about the company's role in sustainability initiatives and becoming the first private company in Canada to publicly release its financial results as reasons for receiving the award.
Saatchi & Saatchi NY creative director Johnnie Ingram – a Canadian expat who previously worked at Leo Burnett Toronto, Juniper Park and Taxi before moving to Saatchi's NYC office in 2011 – has left the agency to go freelance. He said goodbye by crafting a listicle post on Buzzfeed comprised of GIFs lifted from campaigns he worked on, primarily for General Mills, an account he was creative lead on.

Helen Pak, CEO and CCO at Havas Worldwide Canada, has been named to New York Festivals' executive jury for 2016. Pak, along with seven other jurors, will undergo five rounds of judging to determine the finalists for this year's awards.
New business
Halifax digital agency Verb has secured Georgia Bay luxury resort Sea Island as its newest client after a round of pitches involving several agencies. The agency will work on all of the resort's digital marketing, including the design of a new website, SEO and social media consulting.
Montreal digital agency Carl has been selected by Danone to develop a social media strategy and content for its Activia and Oïkos brands.
Around the globe
Publicis Groupe announced its 2015 results, its first earnings report since last year's restructuring. Fueled by the acquisition of Sapient and a favourable exchange rate, overall revenue was up 27.2% in Q4 and 32.3% for 2015 as a whole, year-over-year. Organic growth was up 2.8% for the quarter and 1.5% for the year, though Europe saw a decrease in organic revenue of 1.7% in Q4 and Latin America saw a dip in overall revenue of 8.2% for 2015 as a whole. Presenting the results, chairman and CEO Maurice Levy said 2016 would a be a year of "transition" and "modest growth," before "firing on all cylinders" in 2017, the year Levy has planned to retire.

Kyu, the agency collective backed by Japan's Hakuhodo DY Holdings, which acquired Sid Lee last summer, has bought a minority stake in Ideo, a global design consultancy. Founded in Silicon Valley, Ideo will now have greater access to the talent and resources provided by other members of Kyu, and vice versa.