YMCA Canada gets its All-Star game on
Ahead of the big weekend, the organization teams up with NBA Canada to put the spotlight on kids.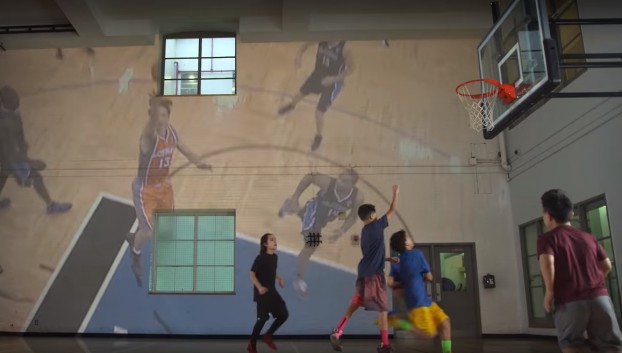 As various brands step up their games to benefit from an NBA All-Star Weekend boost, this campaign's for the kids.
YMCA Canada is launching the "It Starts Here" campaign as basketball's biggest stars congregate in Toronto for the NBA's annual showcase event. Some of the kids who appear in the Y's new "The Dream Starts Here" PSA will get to play an exhibition game at the Air Canada Centre Saturday evening, just before the stars take to the same court for the three-point shootout and slam dunk contest.
The spots will air on the ACC's Jumbotron as approximately 20 kids and four YMCA coaches stand on the floor below.
YMCA Canada partnered with NBA Canada and Canada Basketball for the campaign's first 30- and 60-second spots, which feature kids shooting hoops at the Y with images of basketball icons Andrew Wiggins, Steve Nash, Vince Carter, Kia Nurse and Bill Russell projected in the background. It also features a nod to Canadian-born James Naismith, who invented the game when he was a YMCA instructor in Springfield, Massachusetts 125 years ago.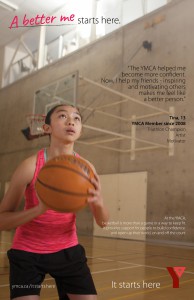 The organization was looking for ways to celebrate the sport's 125th anniversary just as the NBA was looking for community events to ramp up its All-Star Weekend, YMCA senior VP for strategic partnerships and branding, David Hughes, told strategy.

Q Media Solutions produced the spots, which run in English and French, with YMCA Canada. In addition to the NBA element, Hughes said the ads aim to feature the Y's basketball courts as "a strategic differentiator" from other gyms and highlight the facilities' community element.

The "It Starts Here" campaign will feature other YMCA programs over the coming year. It will rely on social media sharing and PSA placements, with no paid spots lined up so far, Hughes says.