Why you're not winning at the CASSIES
Awards jury member Chris Breikss tackles what agencies like his have been doing wrong.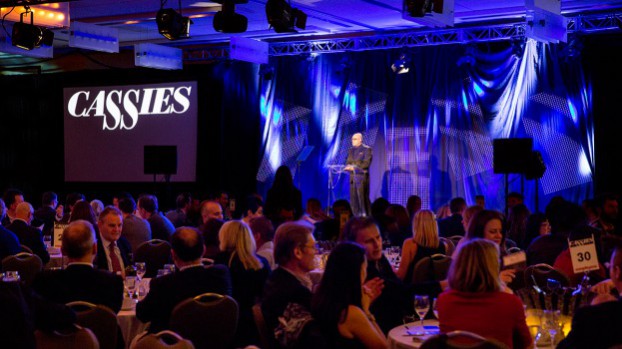 Ahead of the CASSIES this Thursday night, strategy is featuring a series of articles penned by those involved in the annual creative effectiveness award show. Check back tomorrow for more and be sure to have a look at the shortlisted campaigns and last year's winners.
By Chris Breikss
When I was invited to be a judge at this year's CASSIES, I was flattered. As co-founder of an agency that has submitted work for CASSIES award consideration, I was familiar with the awards from the outside ­— the time and effort of the submission, the excitement of awards night, and just how tough it was to win for digital work.
We've submitted our work to the CASSIES (in hasty last-minute applications, to be honest) in the hopes that we would win one of the coveted digital awards. We attended, too – at the 2012 awards, I strategically parked our logo-wrapped Fiat 500 at the valet in front of the host hotel, hoping to garner us some guerrilla marketing attention. Once a marketer, always a marketer, right?
Well, our work didn't win, and we'd spent a significant amount of time submitting it and paying entry fees. I blamed the judges for our loss, I blamed the organizers for not having more digital categories. I trash-talked the submission process with my colleagues. We believed the CASSIES panel did not respect digital agencies and our associated digital campaigns.
I thought it must be their fault, right? It couldn't possibly be ours…could it?
Like all strategists worth their salt, we eventually had to look at the pattern. Our agency has a history of doing great work for our clients, but we struggle to celebrate it properly when entering it into the CASSIES and other awards across the county. Often, we are submitting right before the deadline, and the people writing the submissions may not have been the people who worked on the campaign.
So when I was invited to peek behind the curtain of Canada's most prestigious advertising awards show, I jumped at the opportunity. I wanted to prove to the organizers, the interns, and my fellow judges that digital agencies need to be respected, now!
But what happened over the three-week judging process changed my mind forever about the CASSIES, and other awards shows of its kind. Immersing myself in the judging process led me to realize that the problems were ours (and the other Canadian digital agencies). We weren't respecting the CASSIES.
Through both pre-judging online and meeting with other judges, it was interesting to see which entries had clearly followed the defined process and which ones had either not followed instructions or left major sections blank. I was annoyed when a great entry had not followed the instructions, and made me rethink considering them a four or five out of five.
It became clear to me that in order to be considered for an award, it was imperative for agencies to take the time to clearly answer questions in the requested format. I imagined that other judges would be as anal as me and as it turns out, I was correct in my assumptions.
There is no manual for submitting an award entry, but I can tell you the big agencies know exactly what they are doing, and that's why they win so many awards. There have been rumours that the process is rigged so only the big agencies win, and I can assure you now that this isn't true. The smart agencies know how to showcase their work and celebrate it, and they should be rewarded for that.
The formula for submitting an award entry is relatively simple, but it's remarkable how many agencies don't follow the rules or instructions. The digital agencies appeared to be the biggest offenders, hence why I wrote this column.
Here are my tips.
Examine the category that you are submitting to and read the requirements. Then read them again. Then follow them! Make sure that the submission is written specifically addressing the CASSIES questions. It's clear to the judges when you have just copied and pasted paragraphs from other award submissions. Also, submit screen shots, graphs and your video in the format requested and rename the files so they are CASSIES specific. Your video file should not be named "Cannes-Lions-Cat14-2016.MP4."
Approach your submission like you are conducting a scientific experiment or filing a grant application for research and development. You need to be able to provide detailed answers to questions about the objective, target, budget and ROI.
A case video is really important. It gives the judges a great understanding of the tone and scope of the work. A video is highly recommended for each awards submission. The video should reiterate the goals and objectives of the campaign, as well as the results. It should be narrated from the perspective of an objective third party and should feature examples of the work (graphs, reports, etc.) where possible with a voiceover describing what the user is seeing. I believe that the case video will enhance your chances of winning an award by at least double. Remember, the judges are spending many hours reviewing dozens of cases, so you want something that makes your campaign and results stand out. Get their attention. Make it crystal-clear for them to understand why it deserves an award.
The judges have incredible bullshit detectors when reviewing dozens of submissions. It is very clear when a submission has taken shortcuts or is trying to stretch the truth. Submitting your case study last minute with a rushed entry is not going to cut it. It will likely get disqualified before it even reaches the judges. That's right — there is a pre-qualification period that your entry needs to get past before a judge even sees it.
The biggest offenders, in terms of breaking these rules, were the digital agencies. Therefore, I feel this is the reason our work is under-represented. Perhaps this can be attributed to the culture of digital; perhaps it is because our industry is newer than "traditional advertising." Despite this, I know that digital work has equal ability to deliver great results to our clients.
The CASSIES recognize exactly that form of success — they are not the "pretty picture awards." All work has run in-market. There are no fake campaigns or ads that ran for one day on some obscure bus shelter on a remote road in a remote town. The work is evaluated on performance — how campaigns moved the needle and helped reach a client's objective.
If digital agencies can correctly showcase these successes in their submissions, I feel confident in estimating that more digital work will receive the recognition it deserves.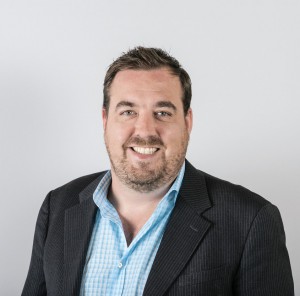 Chris Breikss is president of 6S Marketing Inc.