Getting Canadians to love it
How McDonald's SVP of marketing has been fighting the perception of the chain as a faceless corporate giant, portraying it as part of the Canadian fabric.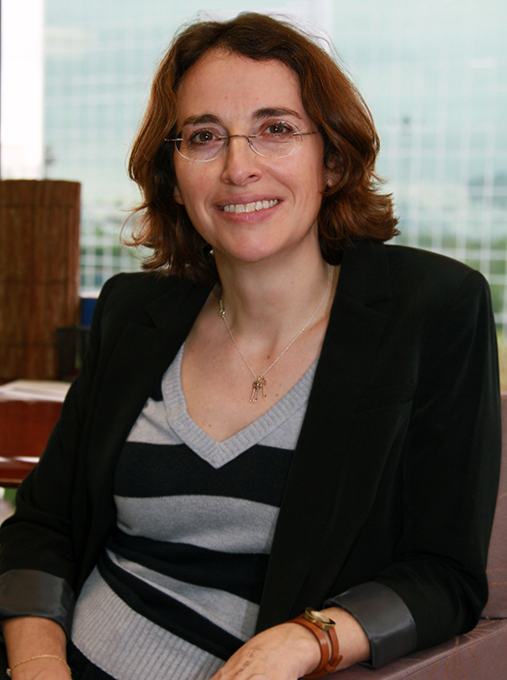 This story appears in the February/March 2016 issue of strategy.
McDonald's SVP of marketing, Antoinette Benoit, has been bringing a bit of European flair to the company's Canadian arm.
The French expat started her career in CPG at Unilever and Colgate Palmolive in her home country, and took on her current role in Canada in March 2014 after 17 years in various marketing positions with McDonald's in Europe. She started here soon after the launch of the successful "Our Food. Your Questions." campaign, aimed at increasing transparency and dispelling rumours about the QSR's operations and food sourcing. She spearheaded a similar transparency campaign in Europe and says she was immediately struck by the two regions' like-mindedness.
Benoit brought with her the practice of doing what she calls "dynamic brand audits" every four months: post-testing all of McDonald's marketing activity, with a heavy focus on consumer insight, while also examining ideas from other markets to evaluate whether they could work here.
Global CEO Steve Easterbrook "has described us as being a 'progressive burger company,' which means you always have to improve and look at yourself and be critical about what you're doing," Benoit says. "That keeps you from being complacent, and it's pushing us to have more consumer-centric research and have more interactions with customers, which is going to be an important element of the new stores."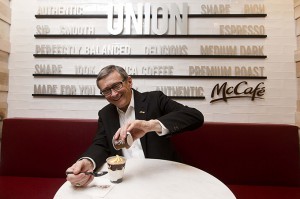 In addition to a stand-alone McCafé location launched in Toronto last year, McDonald's Canada has begun piloting self-serve kiosks, customizable burger options and table service, with plans to roll the options out to 1,000 of its 1,400 restaurants by the end of 2017. Benoit believes the revamped stores provide more opportunities for direct interaction with customers, which allows the company to learn more about their preferences.
"We're a company that can always invent new things if we can show that thing is a good idea, but it's not trying to [create] a new McDonald's – it's about a better McDonald's," Benoit says. "We're finding out how to not provide the same experience for everybody, without losing what they already like about us. When we first started testing [the new stores], people said they loved it, but also not to stop what they already love, like their Big Mac. You really have to understand the DNA of the brand so you can stretch it, but also respect it, or else it breaks."
Understanding the McDonald's DNA has led to focusing on its Canadian connections. McDonald's is not the restaurant that tends to come to mind when thinking of a Canadian QSR, but Benoit has spent the better part of the last two years trying to change that.
"I've never felt like a stranger here. The insight team has simulated some of the concepts and ideas that have come out of Europe, and Canadians have responded very well to them, especially things that strongly root the business in the country. That made as much of a difference with consumers here as it did when I was in Europe."
Since Benoit arrived in Canada, the company has run campaigns across the spectrum, from a trendy, urban park-side pop-up to promote new additions to its salad menu, to enlisting Calgary cowboys at the Stampede to prove it uses bona fide beef in its Mighty Angus burger. That's not to mention campaigns for seasonal, limited-time offers, as well as the anniversary of the McFlurry, a digital "Fry Defender" app or standards like its breakfast menu, the Big Mac and the annual Monopoly contest, just to name a few.
That may seem like a lot going on at the same time, but for Benoit, the image that ties all of the company's Canadian marketing together is the country itself. And while that "Canadianness" may be true from a business perspective – from the top, where each region has its own centralized office and executive leadership, down to the local franchisees operating locations in Canadian communities – Benoit acknowledges the preconceived notion of McDonald's as a faceless, international corporate behemoth.
The brand is focused on changing that by telling stories about how it does business in Canada.
"What is nice is when we do tell that story to consumers, they've recognized it and liked it, especially when we tell [it] through something they can relate to, since that lets them see it's the truth," Benoit says.
That guiding principle is most apparent in its larger campaigns, like the "Welcome to McDonald's" platform that told the stories of customers and staff. Last summer, that campaign was refreshed with a focus on young workers whose first jobs are often at the restaurant.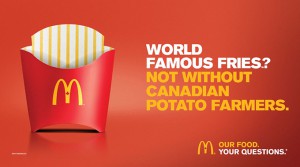 But Benoit says sourcing is the restaurant's biggest connection to Canada. Last summer's "Great Canadian Taste Adventure" campaign featured a rotating roster of limited-time menu items with ingredients sourced from different regions of the country. It also refreshed the "Our Food. Your Questions." campaign last fall by showing what would be missing without Canadian farmers.

"When people see the food comes from Canada, they understand why that's important because they see it supports their economy," Benoit says.
Going forward, she says she plans to continue beating back preconceived notions of the brand.

"Sometimes marketers do something nice and immediately want to jump to the next thing, forgetting what we just did and if the problem has really been solved," Benoit says.

"I think we have a few years to tell those stories, and once those are really clearly known, we can move on to something else. But for now, we still need to focus on those. When you are as big a company as we are and 85% of your sourcing comes from the country's own farmers, or [you] are planning to add 15,000 jobs, that still takes people by surprise and gets their attention."