The 2016 CASSIES
This year's awards reflect the strong Canadian showing at international awards as well as the campaigns' results.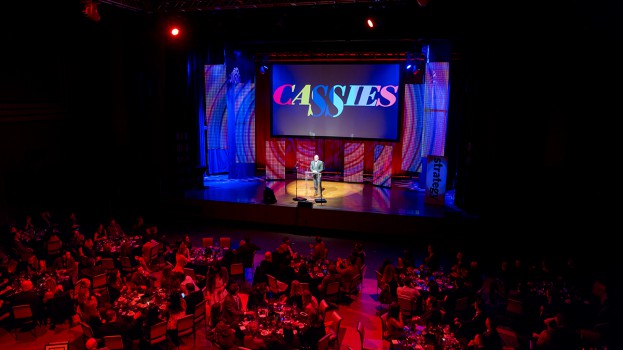 This story appears in the February/March 2016 issue of strategy.
It seems Canada has been shining a bit brighter recently. Our country produced work that not only had a big impact here at home, but that also made waves in markets around the world, particularly south of the border.
For proof, look no further than the two CASSIES Grand Prix winners this year. Both picked up Golds in the category of "Canadian Success on the Global Stage" and both were massive successes on the awards circuit. There's nary a soul left that hasn't heard of – and been affected by – Always' "#LikeAGirl" by Leo Burnett.
But the CASSIES is about more than viral hits and industry accolades. To win big at the show, you must prove that your campaign was actually effective – impacting the brand's bottom line, or in the case of the other Grand Prix, Grey's work for Moms Demand Action for Gun Sense in America, effecting actual policy change.
To determine the winners, a jury of senior execs deliberated over detailed case studies, considering insight, execution, and most importantly, results.
Presented by the ICA, in association with the A2C and APCM, a total of 45 awards, plus the two Grand Prix, were handed out to 38 cases at a gala Feb. 18 in Toronto.
Read on to learn how the best and brightest did this year.
Check out the complete case study list for all the Gold, Silver and Bronze CASSIES winners below. All cases were condensed by John Bradley and edited by Emily Wexler.
Grand Prix
Moms demand groceries, not guns
Gold
Vancouver Opera lets its monster out
Silver
Canadian Tire gives the unexpected
LaPresse+ provides a new perspective
Kraft Peanut Butter helps Canadians stick together
Subaru takes on life's adventures
Gatorade's sledge hockey surprise
A sweater to change the way we speak
Miami Valley Gaming gets lucky
Johnnie Walker's gentleman's wager
Bronze
Grape-Nuts helps conquer mountains

Newfoundland and Labrador finds itself

Jackson-Triggs has a wine for that

Kraft brings Hockeyville south of the border

SickKids puts the spotlight on patients

Mitsubishi backs up its promise

Oikos taps into its Greek roots

McCain taps into foodie culture

Unilever launches a new kind of deodorant

Raising the Roof humanizes homelessness

Arctic Gardens gets kids to eat their veggies