Creative Report Card: Grey taps into culture to change it
Grey ties for the #4 spot this year, and the team of creative chameleons looks to solve problems in new ways.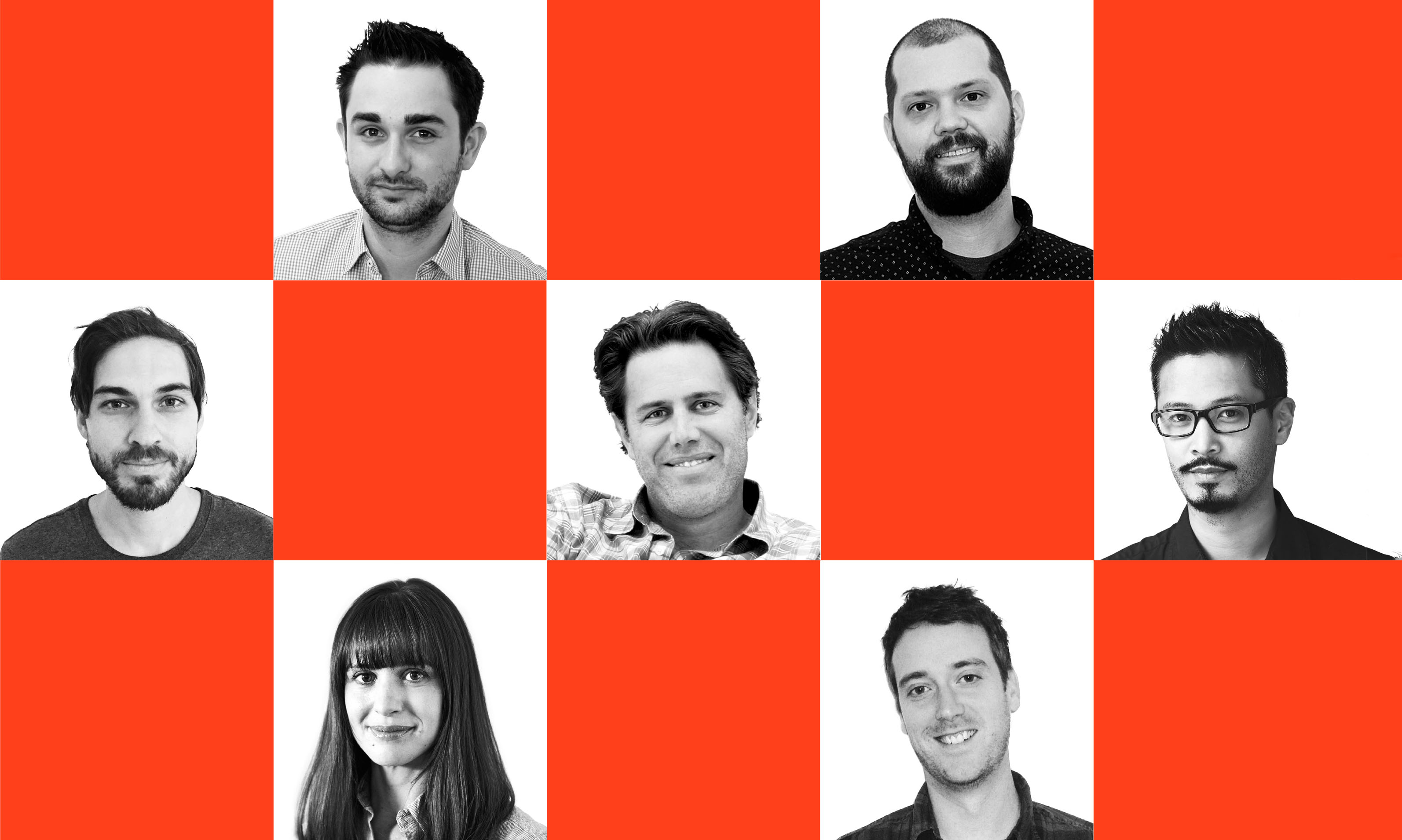 From left, top to bottom: Graeme Campbell (#8 CW), Logan Gabel (#4 AD), Jay Melnychuck (#9 AD), Patrick Scissons (#4 CD/#5 CW), Raul Garcia (#8 AD), Sue Kohm (#13 CW) and Rob Trickey (#6 AD).
This story appears in the February/March 2016 issue of strategy.
#4 Agency (tie)
Grey Canada's rebound began with a new CEO and a change of scenery. After floundering for a few years, Stephanie Nerlich took over the agency in 2011. Within six weeks, she had convinced the bosses in New York that the Toronto office needed to move from the staid Yonge and Eglinton headquarters it had occupied for 32 years to a hipper downtown location that would encourage what she calls "radical collaboration."
"Moving allowed us to signal a culture shift internally," Nerlich says. "You get to throw out a lot of crap. And it's liberating in a lot of ways."
The agency tested the new collaborative approach with its Milk Carton 2.0 campaign, which Nerlich calls "a rallying cry for the agency." The multi-platform and multiple award-winning 2013 work for the Missing Children Society of Canada showed Grey how getting as much input as possible for an idea leads to different ways of solving problems, and that sharing the credit creates pride in the work.
The campaign gave the agency the confidence to get out in front of problems and show clients there are different ways to solve them, an approach that CCO Patrick Scissons calls "solvertizing." It's reflected in some of Grey's award-winning work from last year, such as GSK's "Sleep Clinic" and Volvo's "Six Billion Hours."
To advertise attributes of Volvo's latest XC60 model, Grey Canada partnered with media agency Havas to create hundreds of videos and match them to six billion hours of YouTube content to run as pre-roll. Meanwhile, the "Sleep Clinic" campaign for Breathe Right developed a mobile app that catches snore deniers in the act.
Clients demand a team of "chameleons" able to think across platforms and tap into cultural conversations, Scissons says.
"Just really being on the cusp of pop culture and bringing brands into that discussion and capitalizing on what's happening in the world is something that we understand very well and have had a lot of success with," he says.
"Brands that talk to themselves, about themselves, in a vacuum, without acknowledging what's happening out there in the world, and without listening to their customers, just aren't relevant anymore."
Moms contrast absurdities in gun policy
#2 brand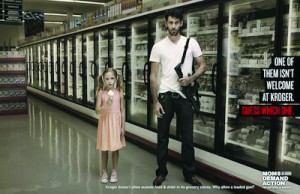 Campaign: "Groceries Not Guns"
Some of the wins: Cannes Lions Gold, Communication Arts, CASSIES Grand Prix
To target Kroger and highlight the hypocrisy of allowing patrons to carry weapons in its stores, Grey Canada senior copywriter Sue Kohm and her colleagues dug through the grocery chain's employee and wellness policies, training manuals, and even scoured chat groups frequented by current and former workers.
"We just focused on finding the best truths of the company and flipping them on their head," she says.
That research was central to the agency's plan in its work with Moms Demand Action for Gun Sense in America, which has used visuals and radio spots to "contrast the absurdity" of gun policies, Grey's CCO Patrick Scissons says.
"It's very hard to ignore the notion that an eight-year-old girl can be denied entry to a grocery store while a guy with an AR-15 cannot," he says.
Emphasizing the contrast as simply as possible was crucial, art director Logan Gabel says. For the prints ads, both people – the girl with the ice cream and the man with the assault rifle, for example – were "looking down the barrel into the lens." The typography was straightforward and clean, in red and black for a harsh, urgent tone.
For the videos, there was some discussion about going with a stark, silent, realistic feel, Gabel says, but director Tamir Moscovici ended up using a more menacing soundtrack.
"At the end of the day we felt like the score added something that was a little more emotive and really drew the viewer in," Gabel says.
View the full 2016 Creative Report Card here.
Correction: Stephanie Nerlich started at Grey in 2011, not in 2012 as this article originally stated.