Creative Report Card: New brands on the block
Take a look at the campaigns that put two new brand entrants on the Creative Report Card map.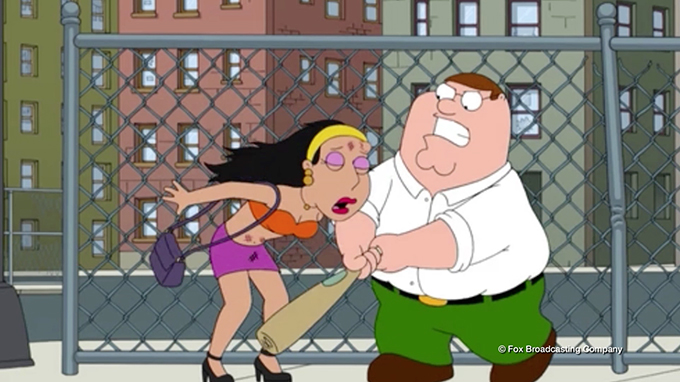 Pictured above: A scene from Family Guy that illustrates the issue the YMCA wants to highlight (read below). 
This story appears in the February/March 2016 issue of strategy.
#13 Snickers plots shoddy decisions
A bunch of guys go out, one of them forgets to eat and decides to get a heinous dolphin-and-rainbow tattoo… on his skull.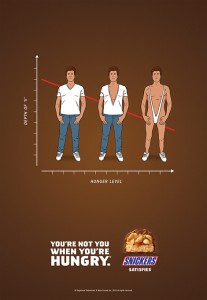 You've likely seen this type of irrational thinking before in Snickers' six-year global campaign, "You're Not You When You're Hungry." Ever since the Super Bowl in 2010, the brand and its agency BBDO have been creating jocular spots that put, mostly famous, people in the place of famished Joes and Janes to show the hostile effects of being hungry.
While television has typically been the chocolate bar brand's medium of choice for global-led creative, in February 2015, the Canadian arm of the Mars-owned product opted to create some local content and had BBDO Toronto craft OOH ads (with cartoons of men against bar graphs, demonstrating the placement of things like piercings and tattoos as they relate to their hunger level). The posters later went on to win at multiple award shows, from ADCC and Applied Arts to Marketing and One Show, leading the brand to enter the list at #13.
Derek Fukui, senior brand manager at Mars, who works on other bar brands like Twix, Bounty and 3 Musketeers, says the "Hunger Scale" posters met the brand's 2015 goals to take more of a local bent and be seen as more relevant to consumers in urban settings, using a grittier tone of voice than the brand is used to.
"I think [the edginess of the male-targeted creative is] one of the key drivers of the campaign's success," he says, adding that the brand currently has a 1.5% share in the market, and has ranked #21 in the category over the last 52 weeks. "This [creative] found a nice way to take [the global tagline] and twist it, and generate a level of humour which you see in the TV spots…I think it's some of the edgier stuff we've done, at least in Canada, in a long time."
#15 YWCA's mission to eradicate sexual violence
Ann Decter vividly recalls her parents and their friends offering each other "one more drink for the road" when she was a child. "[Having a drink before leaving] was normal, but that's evolved and has become a minority behaviour today," says the director of advocacy and public policy at YWCA.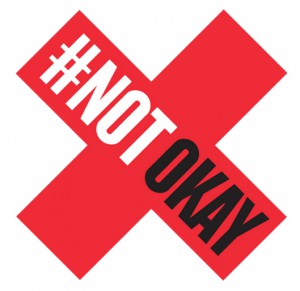 She uses this as an example of a similar societal shift she's hoping to be a part of when it comes to violence against women in popular culture. Today, women are being shown beaten, and sometimes even murdered, in video games, music videos and television shows. The upsetting images are celebrated, instead of condemned, so Decter and the non-profit's agency, Juniper Park, decided to hit this issue hard in late 2014 with a prevention campaign that proclaimed violence against women is simply "#NotOkay."

The following year, the campaign picked up awards at shows like ADCC, Marketing, One Show and Cannes, and helped YWCA enter this year's brand list at #15.

The radio and social campaign that marked the 25th anniversary of the École Polytechnique massacre in Montreal, is yet another example of an organization imploring bystanders to take a stand. (The Government of Ontario also did this with its "#WhoWillYouHelp" campaign by Leo Burnett, showing scenes of sexual harassment, with onlookers being thanked by perpetrators for not saying anything to stop them.)

"#NotOkay" is meant to similarly get young people, particularly between age 10 and 40, to stand up to violence against women by using the hashtag and its social media materials, which include images featuring the campaign's red cross, statistics, and messages around how violence is being promoted in popular culture (it complemented these with videos of women being abused in popular music videos, games and animated shows).

During the two days following its launch on Nov. 25, 2014, the hashtag reached over 30 million Twitter users, and over the course of the year, the social videos tracked more than 80,000 views.