Up to the Minute: Porsche gets new marketing director
Plus: Ad associations reach a deal with Quebec's performers union, and more news you may have missed.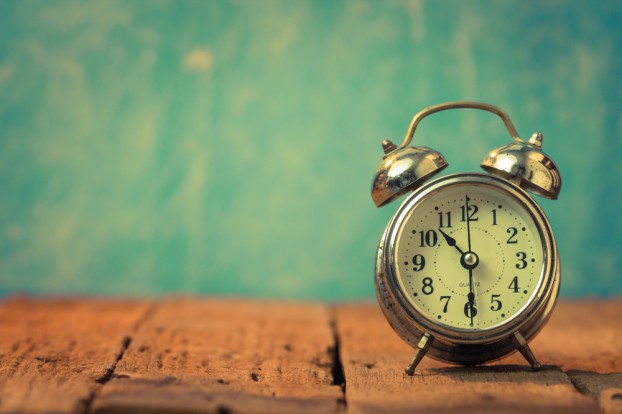 The marketing world never sleeps, which means there are bound to be things that fly under your radar. To make sure you're up to speed, here's some news you might have missed over the last week:
Hires, promotions and other news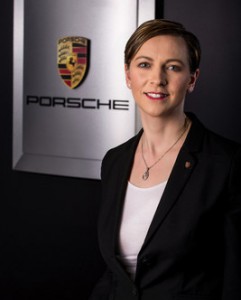 Porsche Cars Canada has hired Margareta Mahlstedt-Karayiannis (pictured, right) as its new marketing director, replacing the outgoing Alexander Schildt. Mahlstedt-Karayiannis joins from Volvo Canada, where she was VP of marketing since 2013.
Hill + Knowlton Strategies has named its first chair for Quebec. Nathalie Bourque, a former VP of public affairs and communications at CAE who retired last year after 10 years with the aviation company, will help shape the direction and business development of the agency's offices in Montreal and Quebec City.
The Joint Producers Association, comprised of the ACA, ICA and A2C, has announced its first agreement with Union des artistes, which represents performers in Quebec, relating to internet and new media productions. The two-year deal, which comes into effect April 1, has been a long time in making, having first been proposed in 2009 and spending the last two years in arbitration. The agreement specifies the hourly rates for performances, lays out usage fees paid to performers reflective of things like audience size and gives the option to move digital commercials to TV by paying performers the applicable television rate. The TV and radio agreement between JPA and UDA expired in August, but remains in effect as both sides negotiate a new deal.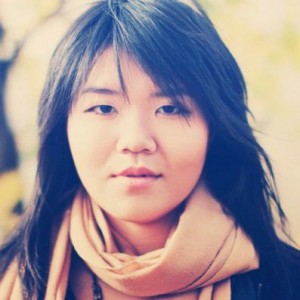 Calgary's Evans Hunt has hired art director Teresa Leung (pictured, right). Leung comes after almost three years at Trigger and will be re-joining former creative partner Jordan Finlayson, who joined the agency last summer. She has also worked at the Calgary offices of Taxi and MacLaren McCann, and her work has been recognized at the Ad Rodeo, ADCC and Cannes.
Edelman has hired Paul de la Plante as SVP in the corporate practice in its Montreal office. De la Plante spent 14 years as a partner at National PR, which he left in May 2014, working across all clients but focusing on financial corporate communications, investor relations, mergers and acquisitions and financial issues.
Fuse has hired Laurie Dillon-Schalk as VP of strategy and insights and Adam Bleau as VP of digital content to head its digital content division. Dillon-Schalk joins from Evidently, where she was head of global strategy, having previously been director of digital strategy at FCB, JWT and WestJet. Bleau also comes from Evidently, where he was VP and managing director for North America, and was previously group account director at FCB.
Three Canadian agencies won at One Screen Film Festival, a short film festival curated by the One Club that honours work in both film and advertising. Zulu Alpha Kilo won for Best Budget Under $10,000 for "Say No To Spec," Cossette was a co-winner in Best Emerging Writer for its "Beanheart" video for McCafe and John St. won in Best Writer for "Jane St."
The One Show has also extended its final entry deadline to this coming Monday, Feb. 22. Finalists for the show will be announced in April.
Bensimon Byrne won Best International Campaign for its work last year on Justin Trudeau's winning election campaign at the Reed Awards, which honour the best political campaigns.
New business
AutoTrader.ca has named Co-Op as its public relations agency of record. Co-Op, which was named the site's consumer advertising AOR last year, has had consumer-facing public relations and media relations in English and French added to its duties. Those duties were previously handled by Media Profile.
Praxis has been named the Canadian PR AOR for Napa Valley Vintners following a competitive review. The assignment will see Praxis handle public relations, stakeholder relations, events and national media relations.
Around the globe
Grey has promoted Michael Houston to the position of global president. Houston was named North American CEO of Grey in 2013, overseeing operation of the agency's offices in Canada and the U.S., which he will continue in addition to managing EMEA, Latin American and Asia-Pacific regions with chairman and CEO James R. Heekin III.
Media
CRTC chairman Jean-Pierre Blais dismissed critics in a keynote speech at a Rogers Media event this week. Blais stood by the decisions the organization made following the Let's Talk TV hearings, suggesting it was time to listen to the needs of "ordinary Canadians" instead of the ones of big broadcasters, while also saying new media outlets like Vice and BuzzFeed were "too young" to deliver the levels of quality journalism delivered by established outlets.
Former Metro and Canadian Living editor-in-chief Charlotte Empey has joined Vancouver-based PR firm AHA Creative Strategies as its first Toronto bureau chief. Empey will lead a three-person team of contract staff in Toronto, focusing heavily on creating branded content solutions for clients.