The (virtual) reality of retail
To compete with the future of online shopping, bricks-and-mortar needs to step up its immersive experiences, says Hunter Straker's Robyn Burton.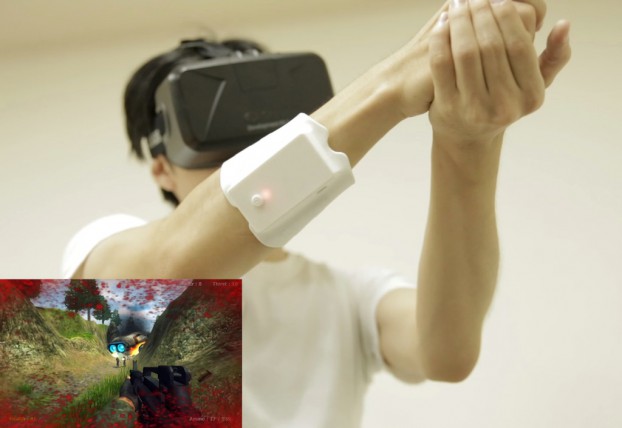 By Robyn Burton
Doomsayers have been predicting that online shopping would cause the death of traditional bricks and mortar for over a decade now, yet 94% of total U.S. retail sales in 2015 were still made at physical locations.
While it's true that e-commerce is now a vital channel for marketers, the reality remains that people are still shopping in the store.
But why? Shopping in the real world means you have to put on pants and fight traffic, wade through a sea of people, physically price compare – and maybe even discover that the item you finally settled on is out of stock.
But those hurdles don't faze most shoppers who, in fact, love the tactile experience of holding and trying merchandise for themselves. Emotionally, they're drawn to the smell of their favourite store, the lighting, the music and the general mood that surrounds them, which makes them simply feel happy. This fully immersive sensory experience is the core competency of brick-and-mortar that the online world just can't replicate – or can they?
A virtual truth
The unnerving newsflash for traditional retailers is that technology is getting closer to bringing even the most sensorial experience into the online world. The latest VR headsets are not only affordable, but create immersive experiences that are so life-like, they're inspiring news stories about their potential to actually kill you because they're so "scarily realistic."
The VR experience isn't going to end with spectacular visual-spatial environments either. Tech innovators are working on ways to allow users to touch and feel in these virtual worlds, and they aren't far off a solution.  Tokyo-based H2L is developing what is being dubbed the "Unlimited Hand" (pictured, above) – an armband "embedded with an array of electronic muscle stimulators that measure movements and respond with electronic pulses that trick your muscles into feeling pressure, vibrations, resistance and even discomfort."
Disney Research's REVAL system is also getting close to "allowing us to feel the texture of a virtual object's surface." Through reverse electrovibration (REVAL), this system allows a user to feel edges, textures and bumps corresponding to a virtual object as they track their fingers along a smooth surface.
So one day, in the not so distant future, people will be able to handle products virtually, feeling the quality, smelling the material and inspecting every detail in a way that seems so authentic, it could substitute for the real thing. So what does that mean for the future of retail? Will virtual kill the brick-and-mortar store?
Click-through to opportunity
Despite incredible leaps with evolving technology though, the virtual world does little to build emotional relationships with customers. Evoking consumer emotions is at the heart of building brand equity, which after all has been shown to drive lifelong loyalty, endorsements and boost margins.
The best way to forge this emotional connection is to show your customer, like a best friend, you share their values, interests and fit flawlessly into their lifestyle.
With this insight in mind, trailblazing brick-and-mortar retailers are already evolving, turning retail spaces into lifestyle destinations where products are secondary and experiences take centre stage. These spaces are less about driving immediate sales and more about connecting with consumers on an emotional level by giving something back to the surrounding community and carving out a prominent role in their daily lives.
Lululemon's new flagship store in New York City wasn't designed just to sell more workout gear; its mandate is to strengthen ties with the local community. Separate from the retail experience, space is allocated to daily fitness classes, monthly dinners, concerts, art shows and more. In addition to a coffee and snack bar, workstations and coat check, the store also boasts an on-site concierge who can register shoppers for classes nearby and even recommend new places to run, eat and play. This retail strategy isn't about driving instant sales, it's about nurturing long-term brand affinity by becoming a daily destination for the lucrative health and wellness fanatic.
Restoration Hardware, meanwhile, recently opened the doors to its flagship brownstone in Boston. Contrary to the traditional retail model, their furniture lineup isn't the focal point of this store. Instead, furniture serves as a functional backdrop for a number of experiential spaces. The retailer invites the public to unwind with friends over a pint in their century-old pub, enjoy an evening at the wine bar or plan a few hours of haberdashery in the billiards room. Customers can even stroll through the olive orchard, past the charming antique market and stop to smell the freshly cut flowers (yes, they have a florist too).
Then there's U.K. fashion retailer All Saints Spitalfields, with its bright and beautifully designed retail apparel showrooms, which by nightfall transform into one exciting event destination. Dubbed "All Saints Studio," the venue plays host to exclusive live performances from some of the biggest, breakthrough names in today's popular music, film and art scenes. While purchases can't be made during the evening's events, customers can't help but browse the latest collections as they're immersed in a sensory brand experience that embodies their values of self-expression and artistic freedom.
So what's the fate of brick-and-mortar retailing when technology gets so good it's greatest point of differentiation, the tactile experience, becomes obsolete? Real world retailers need to stay vigilant and re-invent themselves just as online retailers are quickly evolving and adapting. Winning retailers will flip the traditional model on its head; allowing products to move into the background and experiences to take centre stage.  The sweet spot will be realized when consumers aren't taking time out of their day to visit the store, it's when the store becomes the best part of their day. Forming this level of deep, emotional attachment with the customer is a solid investment that when done right, sales will follow.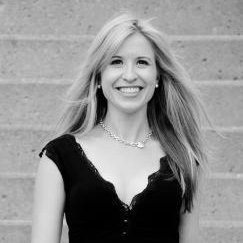 Robyn Burton is director of retail insights and strategy at Hunter Straker.

Correction: This article originally stated that Robyn Burton is with Mosaic. She is with Hunter Straker.