Check it out: Special K digs in
The brand celebrates stuffing your face with its latest "#OwnIt" spot, launching its newest product line.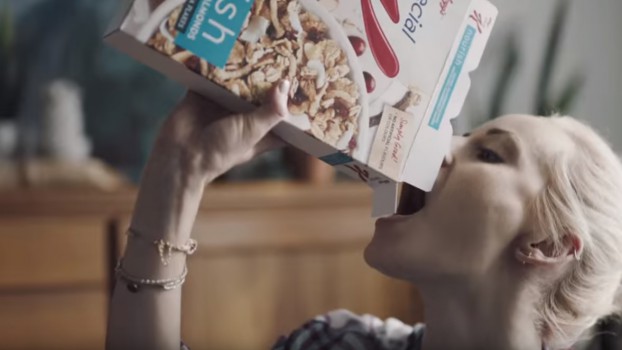 Kellogg's Special K wants women to forget about being dainty in favour of devouring, in its latest round of "#OwnIt" spots.

Led by Leo Burnett Toronto, the new spots (launched on TV during the Oscars last night) are to promote the brand's Nourish line of cereals and snack bars, which include "real, visible ingredients" such as cranberries, almonds, coconut and granola.

The new 15- and 30-second spots, in both English and French, are part of the brand's new "#OwnIt" platform, which launched late last year. A departure from Special K's previous focus on weight management, the "#OwnIt" creative is centred more on celebrating accomplishments and having women focus on what they can change, instead of what they can't.

While the "#OwnIt" launch spot was more about the brand's new attitude, the new Nourish spots include more emphasis on the ingredients in the food itself.

Special K introduced the new Nourish line to Canada earlier this year in response to demand for more "better for you" products that still taste good, Chris Bell, VP marketing at Kellogg Canada told strategy. The line also speaks to the need for more convenient, on-the-go offerings, he says.

Starcom Mediavest Group handled media for Special K.