Where's the tariff on creative?
Heroes & Villain's Emma Hancock on why advertising should have the same rules as Cancon.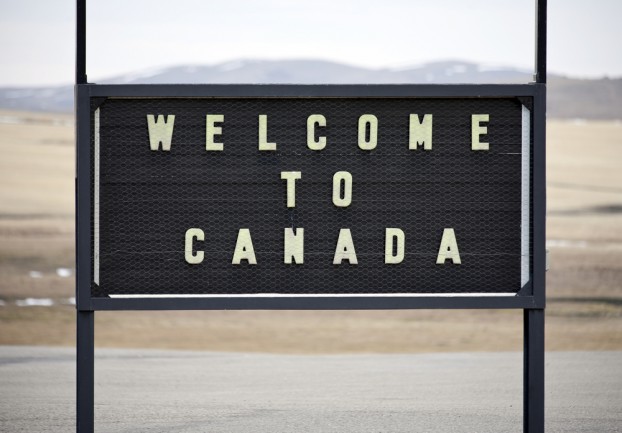 By Emma Hancock
In the Land of Oz (what I affectionately still call my second home), there is a term I was confronted with from the moment I arrived: tall poppy syndrome.
It was in no way a reference to my size, and was, in fact, a cultural zeitgeist that informs most of how business is conducted. In Australia, no one wants to be the tall poppy. In a nutshell, it means that if you're amazing and want to get ahead, you will be resented and cut down. They'll cut the head off that tall poppy, so just simmer down and don't distinguish yourself. Don't set yourself apart. Just blend in, for God's sake.
Meanwhile, back in the northern hemisphere, two countries lie side by side, and from an advertising perspective, couldn't more different. Oh Canada, the nice guys and the people-pleasers, in competition with America, home of the brave.
Harsh? Maybe. But deep down, we know we're less aggressive, we like to keep the peace, and we know that having an unfair advantage is just plain unfair, right? In the U.S. of A., the scale, the funds, and the unyielding determination to make the greatest homegrown campaigns known to man puts them in a league of their own.
In America, the tall poppy reigns supreme. "It is the most capitalist and entrepreneurial country in the world. In so many ways it leads the way… You feel like you are at the epicentre of brand creation," Benjamin Vendramin, a CD in New York City – and also a Canadian who has worked half of his career in Toronto and half in NYC – tells me.
Stephen Leps, ECD at Fusion in NYC and a Canadian expat agrees. "When I made the move there it felt like I was in the major leagues of not only advertising, but also culture, ideas, and was part of the 'making things happen' economy," he says.
Meanwhile, Rick Kemp, CD at BrandHealth, another Canadian with "The U.S. Experience" echoes this. "The allure of working on famous global brands with clients that have ultimate control of their destiny and the ability to say 'yes' is very powerful."
They're right. It is alluring and in Canada we end up seeing most of what is created south of the border, whether we like it or not. If America is Mecca for advertising, how do we chart our own course and defend against the enormous influx of their work, and, more importantly (as a result), their culture?
So many clients are faced with this dilemma: aren't we all just North Americans or are we Americans and Canadians? Can't the work just work for us all?
Um, well (sorry), not really. As Tony Altilia, principal at Maxim Partners and another Canadian puts it, "The language is the same. The lifestyle is much the same. So are the shopping and entertainment options. But the two countries vary dramatically in our collective psyche and morality."
OK, so we're different. Hard to articulate, but we know we are. And if culture is at the heart of that, why are we still defending against picking up the American work? Shouldn't it be a given that Canadian campaigns are made in Canada for Canadians?
For the Canadian Radio-Television and Telecommunications Commission (CRTC), protecting Canadian content is the law. The law, that is, for broadcasters. Their priority is to ensure that the majority of what we watch is made in Canada. Why? Well, maybe even back in the '60s they realized that without enforcement we would quickly lose our culture and become the 51st state – and that the Canadian film and production industry would suffer if that happened.
So here we are, over 40 years later and every single thing we import from the U.S. is subject to some kind of tax or tariff.
That is, except advertising. Is there even HST charged on ads brought in from the U.S. for air in Canada? Nope. Interesting. Actually it's not interesting at all, it's kind of crazy. Surely some country, somewhere, has figured this out?
Oh mate, have they ever.
In the land where tall poppies are cut down to size, guardians of the advertising industry prop it up to keep it strong, stable and local. The Australian Communications and Media Authority (their CRTC) is there to ensure that over 80% of ads on television are Australian-made.
Wow, what a concept: the freedom to dream and create without the fear of it being all for naught.
In that scenario, the onus is not on the client to insist on local creation, it's simply the rules of engagement. You want to advertise here, you make the ads here. And why would they do this? Perhaps because they believe that advertising, like programming, contributes to the culture of their country.
I guess for the sake of our Canadian ad industry and for the sake of our Canadian culture, let's wake up and smell the roses (or the poppies for that matter). "Canada has some of the best talent in the world and Canadians can compete with any other country," says Leps, "regardless of what side of the border you are on, it still takes blood, sweat and tears to be successful and break through."
Right. But it's tough to hit a home run when you never get to bat.
Emma Hancock is a founding partner of Heroes & Villains Inc.