A personalized win strategy for CPG
Highly customized products and experiences are where the opportunities lie, says Hunter Straker's Sheri Pearson.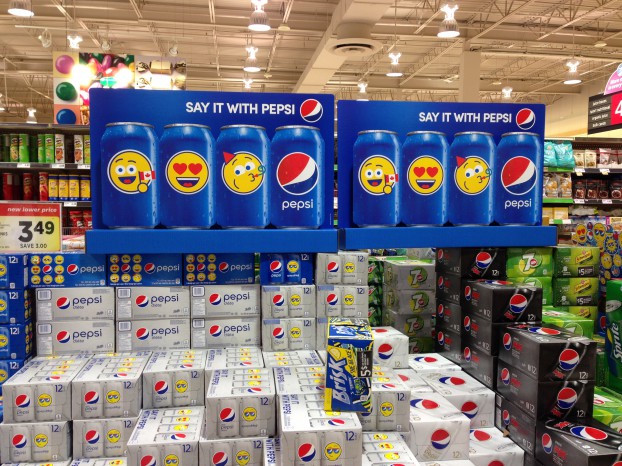 By Sheri Pearson
In a recent column, Hunter Straker's Robyn Burton explored how traditional bricks and mortar could defend against evolving technologies, like virtual reality, that threaten to bring an increasingly true-to-life experience to consumers. By turning conventional in-store spaces into lifestyle destinations, many of today's retail marketers are choosing to play the long game towards creating valuable brand affinity.
But, what if you're a brand that doesn't own its own retail space – one of the hundreds of CPG products sitting on-shelf?
You can begin by considering a more tailored approach to your business. I'm not just talking about your personalized e-blasts. From innovative products and packaging, to experiential marketing and IMC planning, start baking customization into all of your programs. The ultimate point of difference is a product that's made (or, has the illusion of being made) just for the end user – and it's a trend that's showing solid results.
Brands that provide personalized offerings enjoy a 50% higher degree of customer loyalty, which translates into higher sales, referrals and lifetime customer value; 45% higher customer satisfaction and brand affinity scores; 22% higher purchase frequency; and 28% higher purchase price (consumers are willing to pay more).
Since 90% of all purchase decisions are based on emotion, it's no wonder that marketers are quickly adapting to ensure they connect on a more intimate level.
As a growing force, young shoppers are not a one-size-fits-all generation, demanding more individualized products vs. their older counterparts. Further, the proliferation of social media and online publishing means styles and trends are changing more rapidly than ever, forcing sellers to keep up with quickly shifting tastes and selections.
Given the demand created for, and benefits provided by, customized product lines, future marketers will be expected to spend more on developing proprietary technologies that will allow them to offer scalable, customizable products.
For example, Oreo Colorfilled gave consumers the opportunity to create their own packaging, just in time for the holidays. To bring this notion to life, they avoided their main production factory altogether in favour of a separate pop-up, Cookie Factory. Coupled with a consumer-facing digital store, they effectively married accessibility with agility to create the perfectly packaged Oreo, made to order.
As Mondelez International's chief media and e-commerce officer Bonin Bough said, "This is the beginning of us transforming the way we deliver experiences to consumers. Today, you can customize the pack, tomorrow, you'll be able to customize flavour, embossments, assortment – delivering the type of experiences that are required for a new generation of consumers, but done on the back of a brand that has been in your life for more than a century."
Today, we're seeing a spectrum of efforts that give brands the opportunity to choose just how tailored they want to, or can be.
Extreme customization
Here, consumers are offered products that meet their specific demands and reflect their unique personalities. Shoppers are engaged in an individualized design process and walk away with a one-of-a-kind product created "just for me."
QSRs like Starbucks and Subway have been capitalizing on the individual's emotional connection with food for some time now. On the CPG front, some marketers are connecting through personalized brand experiences. In January, I attended "An Evening with Johnnie Walker," an activation offering private tasting events in the home for up to 15 people – a true immersive experience, free of charge. Included were tastings of Johnnie Walker Red, Black and Blue, education on the brand story, how whiskies are made, the differences between them and how to serve. The one-on-one experience left an imprint on me, and if I ever choose to buy Scotch, Johnnie Walker will be at the top of my consideration list.
Mass personalization
In summer 2014, Coca-Cola shook conventions of what traditionally works at retail. The CSD juggernaut made waves with its "Share a Coke" program, which dominated this key consumption corridor by putting names on individual can SKUs. Some considered it a risky and expensive move, yet Coke's share spiked as it created social buzz that quickly helped elevate its status to the "must have" beverage of the season.
Pepsi countered the following summer with its "Say it with Pepsi" campaign, putting #PepsiMogi's on-pack, allowing consumers the opportunity to express themselves through the graphic design they selected. Each product also included a download of the emoji itself, encouraging individuals to share their expression via social media feeds.
Today's shoppers have more power than ever, and brands that embrace customization and personalization will strike an emotional chord. So show me you get me, show me you can meet my needs – and maybe you'll just win my dollars.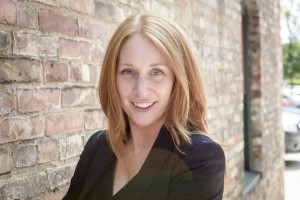 Sheri Pearson is VP, retail insights and strategy at Hunter Straker.

Correction: This article originally stated that Robyn Burton is at Mosaic. She is at Hunter Straker.