IGA Quebec launches mobile app
The grocer aims to complement its e-commerce offering with new features like scanning products to add to shopping lists.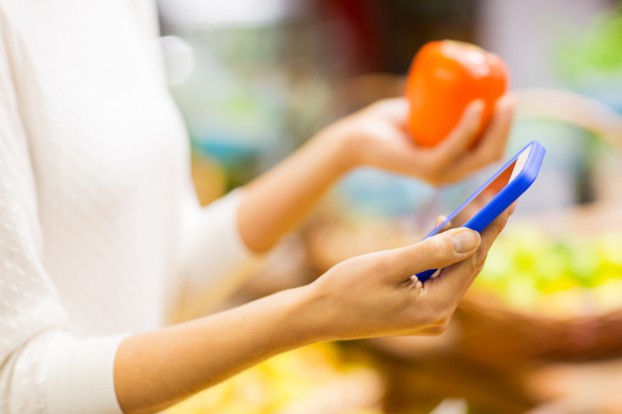 IGA Quebec has launched a new mobile app, hoping to make its e-commerce and in-store experiences easier for shoppers.
IGA has actually had e-commerce capabilities since 1996. and last year, it partnered with Orckestra to re-launch its website. While that site is responsive for mobile devices, the shopping experience itself needed to be tailored more for people shopping on their smartphones, says Alain Dumas, senior director of public affairs with Sobeys Quebec. "In grocery, you're trying to do a transaction that has around 40 to 50 different product items," he notes, meaning that the experience can be more complicated than buying something like electronics.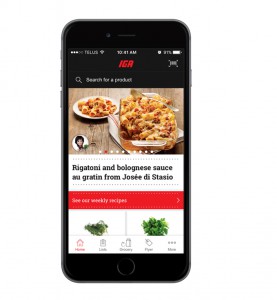 The app, built by Montreal-based Mirego and available for free on iOS and Android, includes features such as shopping lists, a customized flyer based on product purchases, as well as recipes.

The app also includes a scanning feature, where shoppers can scan items in-store to add them to their shopping list and then use that list later to shop online. While customers can't use that scanned list on the app to check out in store, that's a future possibility, Dumas says. "The starting point was really to help customers to do their shopping list but there's a lot of functionality that we could add in the future for sure."

IGA's investment in e-commerce isn't meant to replace bricks-and-mortar stores, Dumas says. Rather, the grocer hopes it can complement the in-store and online shopping experience with additional mobile capabilities. For example, when using the shopping list in store on a smartphone, products appear in the same order they do in store, making the trip easier, he says.

The app's lists can be tied to particular stores' inventory and also includes a filter for customers to find local products.

IGA will be using its own website and digital properties to promote the new app (the banner gets about a million monthly website visitors and has more than 500,000 newsletter subscribers, according to Dumas). It will also launch a small digital campaign within Quebec and promote the app on its in-store screens.

E-commerce for grocery has been growing by 20% per year for the last eight years in Quebec, Dumas says.

Last March, Metro added functionality to its own mobile app, and in July, it launched a version of the app for the Apple Watch. Metro is also reportedly planning to launch e-commerce later this year.