Walmart's masculine math
The retailer moves away from its millennial mom target for a guy-friendly spring campaign.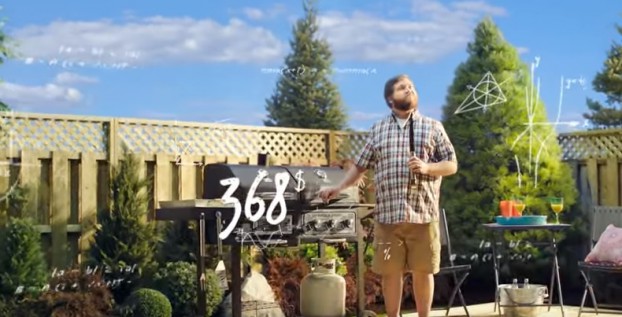 Walmart Canada is going after a male target with a new campaign that speaks to their logic in a cheeky way.

"#ManMath," created by J. Walter Thompson, aims to put a funny spin on how some men justify purchases, especially big ones. The spots feature guys coming up with ways to creatively rationalize their new buys, like dividing the price of a bike by how many speeds it has.

The campaign's main insight (around rationalizing the value of a product) came out of social listening on Twitter. It focuses in particular on products relevant to this time of year, such as barbecues and bikes. "Usually we focus on moms but we do know that males do make a lot of the purchasing decisions at that period of time," says Jennifer Holgate, VP of marketing communications at Walmart Canada.

She says that the humorous tone could resonate with many people, but the main target is male shoppers, a first for the retailer.

The campaign, running through the end of spring, includes specialty TV, online video, social media content (on Twitter in particular) and digital banners, with Mindshare on media.