M&M Meat Shops rebrands
The brand changes its name to "M&M Food Market," along with refreshing its stores and packaging.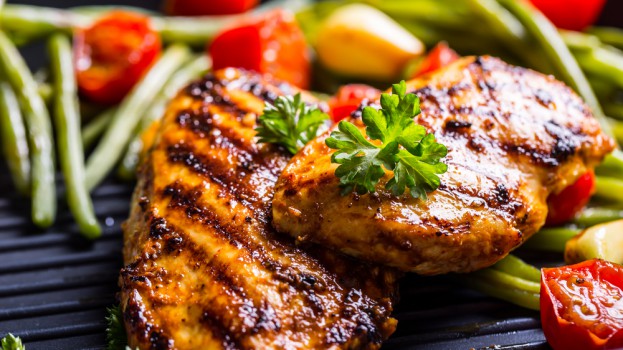 M&M Meat Shops has rebranded to M&M Food Market, in an attempt to reposition itself as a provider of a variety of meal solutions.

The rebrand for the 35-year-old frozen food retailer comes with the new promise of "Helping You Make Real Food for Real Life." Last month, the brand announced it had selected Cossette as its new creative agency to lead its revamp.

"The focus on 'Helping You Make Real Food for Real Life' means helping customers put food on the table that they can feel good about," Andy O'Brien, CEO at M&M Food Market, said in a press release. That includes the ingredients in the foods it sells, along with helping inspire ideas for meals that require simple prep.

"While most Canadians are making meals at home and the weeknight meal challenge still exists, our research found that M&M isn't top-of-mind when it comes to everyday foods," he said. "This reinvention gives M&M Food Market an opportunity to differentiate ourselves through food quality, variety and a convenient customer experience to help Canadians solve these mealtime challenges."

As part of the rebrand, M&M will change its exterior store signage, launch more than 100 "new and improved" products and new packaging. A new store design will feature organization by category to make shopping easier, as well as "meal advisors" in store, and a more "consumer-centric" category assortment. The rebrand also includes a new website with a focus on eOrder, the brand's online ordering, click-and-collect platform.

The changes will be supported by an ad campaign this summer. M&M works with Shikatani Lacroix on its packaging and store design and OMD on media.

In 2014, private equity firm Searchlight Capital Partners acquired M&M Meat Shops. The retailer offers roughly 400 products in more than 350 retail stores across the country.