Up to the Minute: T1′s new creative leader
Plus: Zulu picks up government account, Global Marketer Week returns to Canada and more news you might have missed.
Hires, promotions and other changes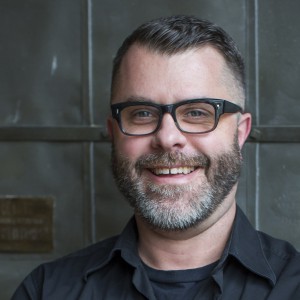 Jeremy Burgin (pictured, right) has been promoted to creative director at T1. Burgin, who joined the agency last summer (when it was still known as TrojanOne) as senior art director from Fuse Marketing, is assuming oversight for the day-to-day creative output at the agency as CCO Graham Lee shifts his focus to take a greater role in "evolving T1′s creative profile within the industry."

Montreal-based PR shop 1Milk2Sugars has made two additions to its client services team. Nadine Pouliot has been hired as account manager, bringing agency-side experience from BICOM and client-side experience from retailers including Reitmans and Aldo. Cathy Dominguez has been hired as an account coordinator, joining from Rev.

The Association of Canadian Advertisers will be collaborating with the World Federation of Advertisers to hold the next Global Marketer Week in Toronto and Montreal. Taking place in March 2017, the conference is returning to Canada for the first time since 2007.

ClutchPR has launched ClutchCollabs, a new division focused on representing social influencers and pairing them with brands. With eight influencers on its roster to start, the agency has also launched a "PR Starter Kit" in its online shop to give aspiring influencers the resources and materials they need to get off the ground.

Quebec agency Ressac has made three new hires. Mai Anh Tran-Ho has been hired as an account director, joining from Sid Lee. Former NDP strategist Sydney Wingender has been hired as a digital strategist. Wen Quan, formerly of Spafax, has joined the agency as an account coordinator.
New business

Zulu Alpha Kilo has been selected as creative and strategic agency of record for ConnexOntario, a service funded by the Ontario Ministry of Health and Long-Term Care to provide free health services information to people experiencing addiction and mental health issues. Selected after a formal review process, Zulu will be conducting research throughout the province ahead of strategy and creative work leading into 2017.

Attitude Marketing in Saint-Lambert, Quebec has picked up three new accounts. Wine retailer Maison des Futailles has selected the agency to handle its shopper marketing activities, food company Fleury Michon has selected the agency to develop a new website and revamp its social media strategy and Weston Bakeries has enlisted Attitude to migrate the website for the Gadoua bread brand to new back-end CMS.

Telephone helpline and online teen counselling service Tel-Jeunes has selected Tank to handle all of its communications and public awareness campaigns.

Media

Yellow Pages has acquired mobile ad tech company Juice Mobile in a $35 million deal in an effort to strengthen its digital automation offerings. Juice does not expect to see any changes in its team or leadership.

John Cruickshank, publisher of the Toronto Star and president of Star Media Group, has announced his intention to step down from his post on May 4. Cruickshank, who has been the newspaper's publisher since 2009, told strategy sister publication Media in Canada he felt the organization needed a "generation change" in leadership. David Holland, president and CEO of Torstar Corporation, will be filling Cruickshank's duties on an interim basis until a permanent successor is chosen.

Blue Ant Media has expanded its digital expertise, hiring Andrew Lane as its first director of digital solutions in its media solutions division. Lane, who was previously SVP of content and platforms at Weber Shandwick, will be responsible for the development of original branded content content for clients and leading monetization opportunities for all of the company's domestic digital products.