SPC's social-inspired shopping site
The student discount program creates an Instagram-like platform to help drive e-commerce sales for its partners.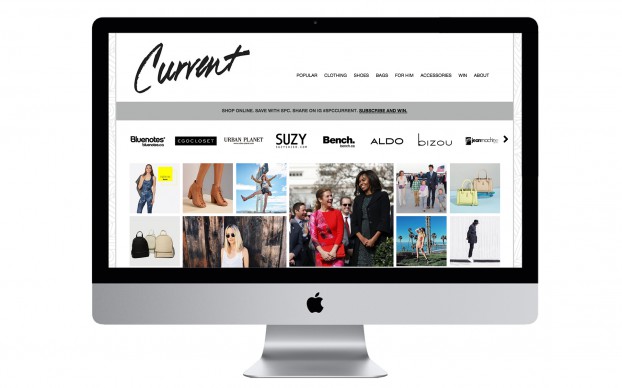 Student Price Card (SPC) has created a new social media-inspired e-commerce platform to help drive traffic to its retail partners.

The new mobile-responsive SPC Current site curates shoppable images from participating retailers in an Instagram-like feed. When users click an image to open it, they also see a "buy now" link to the retailer's website.

The site currently has 11 retail partners, including Aldo, Bench, Bluenotes and Little Burgundy.

SPC discounts (ranging from about 10% to 15%) have been available online through its retail partners (as well as their bricks-and-mortar locations) for several years, but this is its first e-commerce tool.

The idea to launch it came from speaking with Canadian retailers who struggle to drive traffic to their own e-commerce sites, says Kevin Hisko, VP of digital innovation at SPC. They had used Instagram on their own, but that hadn't necessarily enticed consumers to buy.

Prior to this, there hadn't been a good way to aggregate content that makes it easily shoppable, other than perhaps Amazon or maybe Pinterest, he says.

SPC worked with Toronto's Candid on the new platform and will be promoting it through its mobile app, email database of about 300,000 users, social media and Google display ads. SPC's membership base includes students between 14 and 24.