Daniel Shearer joins Cossette
The former Taxi 2 GM takes over leadership of Cossette's Toronto office and a new regional division.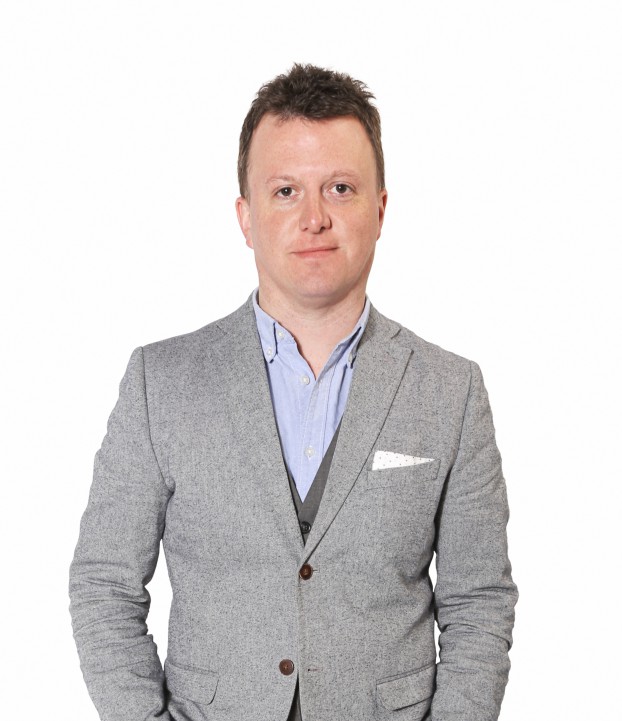 Cossette has hired Daniel Shearer as its new EVP and general manager, to lead the agency's office in Toronto and take a key role in its new leadership organization.

In addition to running the day-to-day operations in Toronto, Shearer's addition allows Cossette to divide its Canadian operations into two regions. Cossette Ontario and West, which includes operations in Toronto, Vancouver and Winnipeg, will report to Shearer, while Cossette Quebec and East, which includes the offices in Montreal, Quebec City and Halifax, will report to EVP and general manager Louis Duchesne, who was promoted to the role last fall.

While different in title and scope, many of Shearer's new duties were previously handled by Dave Lafond, who left his post as president of Cossette's operations in English Canada in October.

Melanie Dunn, CEO of Cossette Canada, says she was looking for someone who understands how to work collaboratively and who would be excited about the agency's client list and recent momentum.

"There's a lot of new hires here and new business wins," Shearer told strategy. "It's an unbelievable opportunity to take this really powerful integrated offering that I think we distinctively own in this marketplace and hone it further."

Shearer joins after 11 years at Taxi, where he was named general manager at Taxi 2 at the beginning of 2015. During his time with the agency, he had a hand in some of its biggest accounts, including Boston Pizza, Cadbury and Telus (which included leading the national team that launched the Koodo brand), and he also spent several years as managing director on Taxi's North American Kraft business.

Shearer represents the "final key person" in Cossette's national executive team, which, in addition to Dunn, Shearer and Duchesne, also includes office leaders SVP and GM Nadine Cole in Vancouver, SVP Simon Poitras (who joined in December) in Quebec City and Maritime leader Samaan AbuDayyeh in Halifax; CCOs Peter Ignazi and Carlos Moreno in Toronto and Antoine Becotte in Montreal; CSOs Jason Chaney in Toronto and Florence Girod in Montreal; and mobile and tech lead Malik Yacoubi in Montreal.

Last June, Dunn was named to the new role of president and CEO of Cossette Canada, allowing Brett Marchand to focus on the North American and global expansion of Cossette and parent company Vision7 (which would restructure a month later to better facilitate those goals) and setting off a series of new leadership appointments to allow each office to "act locally" while contributing its own expertise to the national offering in Canada.

"A couple years ago we condensed our P&Ls so everything we offer is going out there as one, so I wanted an executive team that reflects that … but still have people with responsibility over those individual things," Dunn told strategy.

"Regionally, we're also sharing clients across offices and we're going there as one team. But we also need to accept the fact that there are regionalities to remember and clients led out of different offices. So we need to address that in our structure as well. We're getting the best of both worlds, where we can act regionally but as one all together."

In February, Cossette was named Canadian digital agency for L'Oreal Paris. The agency also expanded its team in Vancouver (including a new VP of strategy) in February and hired a new VP and client lead in October. The agency also lost CD Sean Barlow, who primarily worked on the General Mills and McDonald's accounts, in January after he took the CCO position at Cundari.