Cannes Contenders 2016: Staff picks
The teams at strategy and Media in Canada pick the campaigns they think have a shot at Lions this year.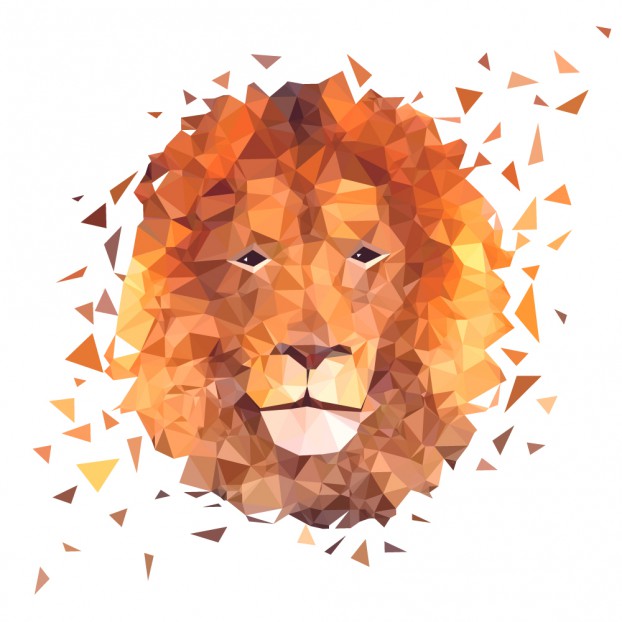 Over the past two weeks, strategy has turned to the industry's best and brightest to give us some thoughts on work from their peers they thought could be shown at the main stage at the 2016 Cannes Lions International Festival of Creativity (which you can catch up on parts one, two, three and four).
But, having been to our fair share of presentations at the Palais ourselves, we think we have a pretty good idea of what the judges are looking for, so we've pulled together our own thoughts on this year's top contenders.
#WhoWillYouHelp
Brand: Ontario Women's Directorate
Agency: Leo Burnett Toronto
Potential Lions Categories: Film, Cyber
Historically, public service announcements – don't bully, don't steal, don't drink and drive – have fallen on deaf ears. "I'm not a bully or a thief or a drinker, so this doesn't apply to me," is what a lot of people think. So organizations got more extreme, employing shock tactics to get people to wake up and pay attention. That works, to an extent, but it doesn't solve the "doesn't apply to me" conundrum, so you have to show them that the problem does, in fact, apply to them no matter who they are.
The "#WhoWillYouHelp" campaign puts the onus squarely on the bystander, folks who could witness sexual assault or harassment and be in the position to do nothing, or do something, about it – in other words, all of us. The video was viewed more than seven million times within the first 10 days and the campaign demonstrated the kind of brilliant thinking that lands Leo Burnett on the awards podium so often.
- Emily Wexler, editor, strategy
"Real Change"
Brand: Justin Trudeau/Liberal Party of Canada
Agency: Bensimon Byrne
Potential Lions Categories: Titanium and Integrated
It took the federal Conservative party less than 24 hours to launch the first attack ad against Justin Trudeau when he was elected Liberal party leader in 2013, following a successful pattern of undermining opponents between elections. By the time the 2015 campaign was underway, the Conservatives had settled on "Just Not Ready" as their line of attack.
The Trudeau campaign responded in a way previous ones hadn't – a way that challenged the orthodoxy that politicians shouldn't repeat their opponents' attacks. In the first campaign ad, called "Ready," Trudeau flipped the Conservative message by listing what he's not ready for – a sliding economy, lost jobs, etc. – before moving to a positive message of "Real Change." The "Escalator" ad followed, which helped secure the Liberals as champions of the middle class. We know how it turned out.
The Trudeau team borrowed from another campaign that engaged younger voters and stayed positive – Barack Obama's in 2008, which won the Titanium and Integrated Grand Prix in 2009. And the Prime Minister has been generating a lot of international buzz since his October win.
- Mark Burgess, special reports editor and copy chief, strategy
"#OwnIt"
Brand: Special K
Agency: Leo Burnett Toronto (creative), Starcom MediaVest (media), Strategic Objectives (PR)
Potential Lions Categories: Film
In a world that's constantly encouraging women to compare themselves to others (#thighgap, really?), a campaign that celebrates working with what you've got is a refreshing change.
Leo Burnett changed up the creative for Special K last fall, focusing on perspectives about butt sizes. Launching from the insight that 97% of women have an "I hate my body moment" every day (thanks #thighgap), the multi-platform spots served as a rallying cry for focusing on things about yourself that you can change.
The campaign marked the brand's first major steps into social media and largely used real women, not actors, in the spot. With ads that used to prominently focus on diets and scales, this pivot to body-positivity is one that should be celebrated.
- Val Maloney, associate editor and special projects editor, Media in Canada
"#BetterForIt"
Brand: Nike
Agency: Lg2 (creative), Jungle Media (media)
Potential Lions categories: Outdoor
I'm going to be brutally honest here. I pretty much hate exercising, and I can be kind of spaced out when I'm walking around.
And yet, Nike's #BetterForIt execution on the streets of Toronto stood out to me and often made me smile (giant raccoon references, anyone?)
Smart, creative and effective, especially given that it spoke to a lazy person like me – and probably even more so to women who are actual motivated runners.
- Harmeet Singh, news editor, strategy
Other top contenders
By Josh Kolm, reporter, strategy

A few weeks ago, I put together my own list of work from the past year I thought could potentially resonate with the judges at Cannes. But looking over the campaigns again, I can picture a lot of them popping up on the shortlist, so here's a rapid-fire round of Lion-worthy work that we haven't looked at yet. Feel free to rub it in my face if I'm wrong.

"Unstoppable"
Brand: Always
Agency: Leo Burnett

There probably isn't a single judge that isn't already familiar with the concept of "#LikeAGirl" (or the haul of awards it brought in last year), but so long as the most recent addition to the campaign continues to deliver results, it'll still be a contender.

"Global Beer Fridge"
Brand: Molson Canadian
Agency: Rethink

The most recent iteration of the constantly-evolving beer fridge was created through a partnership with Google to only open when people work together to say "I am Canadian" in six different languages. That's the kind of execution that is not only heartwarming, but powered by the kind of tech that makes it a contender for the Creative Data Lion.

"A Bit Bitter"
Brand: Farnham Ale & Lager
Agency: Lg2

The award-winning concept from the last "A Bit Bitter" campaign is still there, but this year's version of the campaign has a stylish, highly distinctive look to it that will definitely stand out from all the other print work on display in the Palais basement.

"Uber Safe"
Brand: Uber
Agency: Rethink

A campaign that creatively utilizes technology to serve a social purpose directly linked to the business of a buzz-worthy client checks all the boxes (and if it doesn't, the Uber Food Drive might).

"Builder"
Brand: Monster Factory
Agency: Havas Worldwide Canada

Just being funny is rarely enough to win at Cannes anymore, but a kid saying "thanks Uncle Wayne" as his ashes are piled on the floor could bust enough guts to land a Film Craft nod for writing.

"#TheNew10″
Brand: AAUW
Agency: Rethink

Cause campaigns might get labelled as "awards bait," which is a bit unfair, because the work that really does well not only illuminates an issue but does so with surprising facts that cause people to look at an old issue in a new light, like this one.

"Out There"
Brand: Canada Goose
Agency: Creative Artists Agency

This seems like the exact thing Cannes organizers were looking for when they created the new Entertainment Lions, but it's hard to say whether a global campaign handled by a U.S. agency will be credited to Canada, no matter where the brand is based.

"2015 VMAs"
Brand: MTV
Agency: Jam3

On the flip side of that Entertainment Lions dilemma, Jam3′s Toronto office was enlisted to lead a global campaign to promote the most recent Video Music Awards south of the border. If they do get to enter it as Canadian work, the amount of social discussion generated to make Miley Cyrus ride a giant cat will surely make a great case video.

"Life Unpaused"
Brand: Hosptial for Sick Children (SickKids)
Agency: Cossette

Not only did the campaign build off a heartwarming concept that was criminally underrepresented at Cannes last year, it added a catch (forcing the video to "pause" based on the details of the children's stories) that makes it a contender in the new Cyber Craft category.

"Uncomfortable"
Brand: Penningtons
Agency: Lg2

Body positivity will likely be a trend at Cannes this year, and while there are plenty of campaigns out of Canada that could do well (see above), rarely are they so upfront about confronting, and then completely disproving, our preconceived notions about people with bodies we aren't used to seeing in ads.