Lg2 names new leaders in Montreal
The agency makes five additions to the office's management team.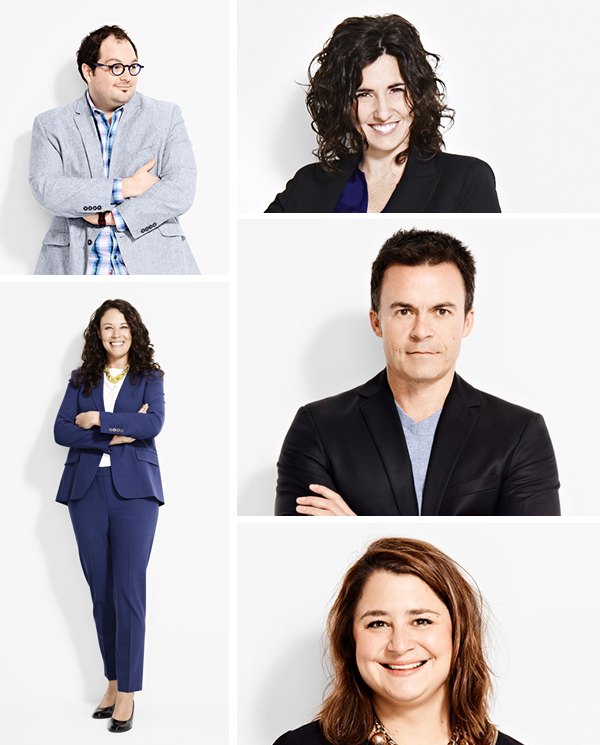 Lg2′s newest leaders, clockwise from top left: Alexis Robin, Pénélope Fournier, Michel Bélisle, Samia Chebeir and Julie Dubé.

Lg2 has made a number of promotions in Montreal to reinforce and provide leadership to several of its key offerings and business units.

Julie Dubé, previously VP of account services, has been promoted to EVP to oversee the activities of all three Lg2 business units operating in Montreal: Lg2, design arm Lg2Boutique and production division Lg2Fabrique. Dubé has been with Lg2 since 1997, and had been VP of account services since 2010.

Three new general managers have also been named to each of those business units: Samia Chebeir (also previously VP of account services) has been named VP and general manager of Lg2 Montreal; Pénélope Fournier (previously strategy director for Lg2Boutique) has been named VP and general manager of Lg2Boutique; and Michel Bélisle (previously VP of production at Lg2Fabrique) has been named VP and general manager of Lg2Fabrique.

Alexis Robin rounds out the promotions as the new VP of digital, moving from his role as director of interactive at Lg2Fabrique to further the growth of Lg2′s digital offering.

Mathieu Roy, president of Lg2 Montreal, said in press release that the promotions "will allow [Lg2] to remain nimble and focused on the product as well as the needs of our clients."

The promotions also appear to fill a void left when Roy, previously VP and GM of Lg2 Montreal, was named president of Lg2 Montreal in February as part of a unique succession plan that saw presidents appointed to each of its offices, as its co-founders moved into chair and mentorship roles within the agency.